Smartphone Nose
Our patented CMOS MEMS Micro-hotplates technology provides a unique silicon platform for our Metal Oxide (MOX) gas sensors and enables sensor miniaturisation, significantly lower power consumption and ultra-fast response times.
Our Micro-hotplates are suspended in a high reliability membrane and act as heater elements for a metal oxide based sensing material. The material resistance will change due to reactions to selected gases and concentrations at temperatures between 200°C to 400°C. Through enabling very fast cycle times, advanced temperature modulation techniques can be used to ensure maximum sensitivity, stability and gas selectivity and minimise measurement times.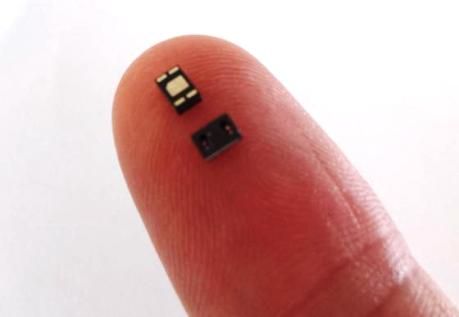 Advanced algorithms support the MOX gas sensors family, for maximum selectivity, drift compensation and for self-calibration, enabling easy and timely integration into a wide range of applications.
The CCS800 product family of ultra-low power gas sensor are supported in a compact 3mm x 2mm surface mount device (SMD) package as standard. Other package options including TO are available on request.
The table below indicates the key product parameters for our CCS800 product family of ultra-low power gas sensors
For more detail: Smartphone Nose
Project Ratings:
Related posts
Leave a Comment