MYIR introduces FZ5 EdgeBoard AI Box which is a rugged and fanless AI (Artificial intelligence) edge computing box with a built-in FZ5 AI Accelerator Card. The AI Box is based on Xilinx Zynq UltraScale+ ZU5EV MPSoC which features a 1.5 GHz quad-core ARM Cortex-A53 64-bit application processor, a 600MHz dual-core real-time ARM Cortex-R5 processor, a Mali400 embedded GPU, a H.264/H.265 Video Codec Unit (VCU) and rich FPGA fabric. It has memory and storage capacities of 4GB/8GB DDR4, 32GB eMMC, 64MB QSPI Flash and 32KB EEPROM as well as a Micro SD card slot for extension. It has exposed rich communication and transmission interfaces to the Box enclosure including 4 x USB 3.0, Gigabit Ethernet, RS232, RS485, CAN, Debug, HDMI Input and Mini DisplayPort (DP).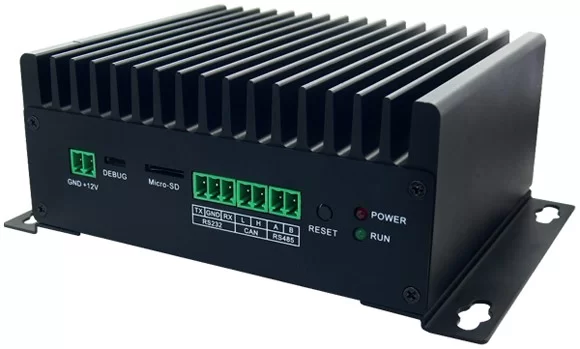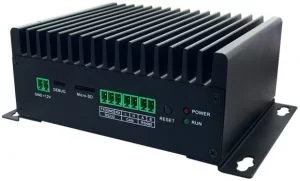 The FZ5 EdgeBoard AI Box is able to run PetaLinux and supports PaddlePaddle AI framework which is fully compatible to use Baidu Brain's AI development tools like EasyDL, AI Studio and EasyEdge to enable developers and engineers to quickly leverage Baidu-proven technology or deploy self-defined models, enabling faster deployment.
The FZ5 EdgeBoard AI Box has Computing Power up to 2.4TOPS and can run at 55 FPS for ResNet-50 in actual measurement. Power consumption is within 10W to 20W under typical working conditions. Measured data for some models are shown as below:
The FZ5 EdgeBoard AI Box has powerful AI capabilities to provide massive and iterative models to realize the image recognition of face, human body, animal, object, text, logo and various customized scenes. It can support 8- to 16-channel video decoding and 4- to 8-channel intelligent analysis and can be used directly in many fields such as multimedia, automotive ADAS, surveillance, industrial quality inspection, medical diagnosis and more others with creation of customers' own applications.
Read more: MYIR INTRODUCES FZ5 EDGEBOARD AI BOX AND ACCELERATOR CARD