Minimum noise, easy speed control and a high power, those are another reasons why to decide for GreenTech EC fans from EBM-Papst.
A term "EC fan" (electronic commutation) is generally used to mark energy-saving AC fans. In fact, these are DC (brushless) fans with AC/DC module and other electronics. EC fans reach up to 90% efficiency and they consume 50% less energy than traditional AC fans.
At the same time, a typical "50Hz" motor noise is eliminated at EC fans and practically the only noise source is aerodynamic noise depending on overall fan design.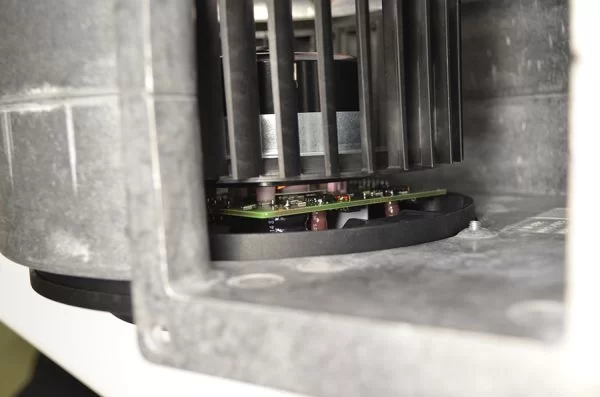 A good example of a modern fan is for example the type G1G140-AW31-42 i.e. radial (centrifugal) fan with 140mm diameter. Efficient motor with a "Soft start" function enables to control fan speed through a DC input (0-10V) or PWM. To check a proper function, the fan also features "Tach" output (2 pulses / revolution) as well as locked motor protection.
Thanks to the built-in electronics, at cyclic use it´s recommended to switch-off the motor through a control signal, not by switching-off main power supply.
For more detail: Modern EC fans are able to save up to 50% of energy