With the UG85, ICP Germany launches an intelligent and compact indoor LoRaWAN gateway that can be expanded in many ways.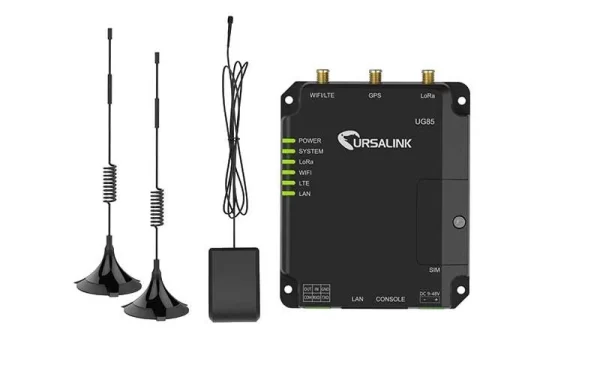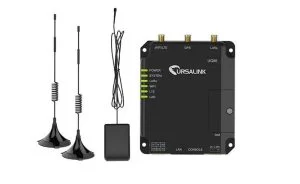 The UG85 is offered with a 64-bit ARM Cortex A-53 with 800 MHz, 512MB DDR3 RAM and 8Gb eMMC flash memory. Eight LoRa channels based on the Semtech SX1301 chipset are available, which can be delivered in the frequency band for the respective target country. The UG85 supports version V1.0 Class A and C as well as V1.0.2 Class A and C and has a maximum range of 10km. A 10/100/1000 Base-T network connector, a serial RS-232 connector, a digital input and an output are available as standard.
The gateway functionality can optionally be extended by 3G/4G mobile radio with dual SIM slot and IEEE802.11 b/g/n/ac WiFi. GPS with an accuracy of less than 2.5 meters is also available as an optional extension. The UG85 supports a variety of network protocols, VPN tunnels, access authentication, firewall functionalities and management options. The serial port can be operated in transparent mode (TCP Client/Server, UDP), as Modbus Gateway (Modbus TCP on Modbus RTU) and as Modbus Master. The voltage input range of the UG85 is designed for the range from 9 to 48 volts DC. The typical consumption is 2.3 watts and under full load max. 6.5 watts.
Optionally, the PoE 802.3 af/at functionality can be added to the Ethernet connection and the UG85 can thus be expanded to a Powered Device. The housing is IP30 protected and particularly compact with 108x90x26 mm (L/W/H). Wall mounting or DIN rail mounting is easily possible. The UG85 is designed for operation in a temperature range from -40 °C to +70 °C. The UG85 can be operated in a temperature range from -40 °C to +70 °C.
From the sensor to the cloud, the UG85 offers system integrators a wide range of options for transferring their data to the cloud.
Specifications

Indoor LoRaWAN Gateway
Up to 8 simultaneous channels
Up to 10km range
Interfaces: Ethernet, WiFi, 3G/4G mobile communications
Compatible to LoRaWAN Class A and C
Integrated DI, DO, Serial Ports and GPS
Robust housing for indoor use
Read more: LORAWAN GATEWAY FOR THE INTERNET OF THINGS