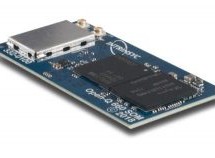 Designed for use in 4K Cameras, Gaming, Digital Signage, and other Consumer and Industrial IoT Devices. Intrinsyc Technologies Corporation, a leading provider of solutions for the development and production of embedded and Internet of Things (IoT) products, today announced the availability of the Open-Q™ 660 µSOM (micro System on Module) and Development Kit. Intrinsyc's Open-Q™ 660 µSOM is an ultra-compact ...
Read more

›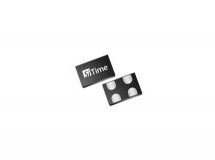 Low-Power Oscillators SiTime Corporation's general purpose low-power oscillators offer a perfect combination of low power consumption, excellent stability, small size, and fast start-up. Parts are also available in an SOT23 package which offers excellent board-level solder-joint reliability and enables low-cost, optical-only board-level inspection. Now system designers have lower frequency options based on ...
Read more

›
The project aims at a system allowing user to control home based appliances through Sms along with acknowledgements. Here user need not switch home appliances on and off manually. Our system allows user to operate these devices through sms, also the status weather the device is switched on or not is sent to user via a return sms. This can be used by domestic users and company users to operate as well as che ...
Read more

›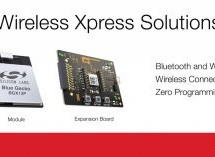 Silicon Labs (NASDAQ: SLAB) offers a new Wireless Xpress solution to help developers get IoT applications connected and running in a day, with no software development necessary. Silicon Labs' Wireless Xpress provides a configuration-based development experience with everything developers need including certified Bluetooth® 5 Low Energy (LE) and Wi-Fi® modules, integrated protocol stacks and easy-to-use tool ...
Read more

›
Windows applications are very common for our everyday work and life, so why should we leave them home (or office) on our Windows desktop PCs? What if we could use them on the go, right on our smartphones or tablets? Well, with the modern IT development level this is not the question anymore. ExaGear Windows Emulator app can solve this issue. This is a virtual machine that allows you to natively run any PC a ...
Read more

›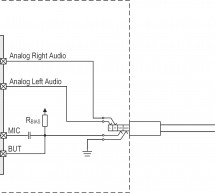 The 3.5mm phone jack is a well-established standard in the audio industry and continues to get strong support from users in the market. Originally invented in the 19th century for telephone switch boards, it made its way into mobile phones, tablets, and personal computers to connect audio and communication headsets for phone calls or simply for listening to music. While the phone jack has a rather long evol ...
Read more

›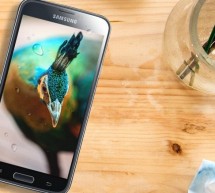 Samsung's decision to use more ARM processor cores in its smartphones and tablets is not surprising. But these are not Cortex-A series processors they are Mali graphics processing units (GPUs). ARM rival Imagination has the GPU of choice for the mobile market. Apple, Samsung, Motorola, Nokia all use PowerVR graphic processors developed by Imagination. As a result Imagination is the leading supplier of GPU I ...
Read more

›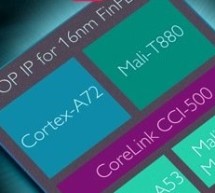 MediaTek expects to see the first smartphone with a mobile processor it has designed based on an ARM Cortex-A72 dual core processor before the end of the year. MediaTek of Taiwan is believed to be the first chip firm to see first silicon of the new 64-bit processor, which will give mobiles PC-class performance for the first. Mobile World Congress: Your Electronics Weekly guide » This will be one of the firs ...
Read more

›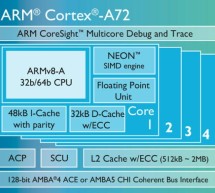 ARM has brought out a set of IP for top-of-the-range  mobile devices due to launch next year. The IP suite includes: an ARMv8-A-based Cortex-A72 processor, an ARM CoreLin CCI-500 Cache Coherent Interconnect and an ARM Mali-T880 GPU delivering up to 4K120fps performance and console-class gaming, all optimised for TSMC's 16nm FinFET+ process with ARM POP IP. "Our new premium mobile experience IP suite with th ...
Read more

›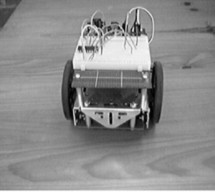 Project description:  Mobile robots are used in many industrial, commercial, research, and hobby applications. This project is about the control of a mobile robot using servomotors. The robot used in this project is the base of a popular mobile robot known as Boe Bot, developed by Parallax (www.parallax.com and www.stampinclass.com). The basic robot is controlled from a Basic Stamp controller (Trademark of ...
Read more

›