DREMEL® VersaTip in a limited edition serves for work and also for fun
Do you like tools usable for several jobs? Gas soldering tool Dremel VersaTip 2000 in a "Decorating kit" edition certainly belongs to such record breakers in the versatility of usage.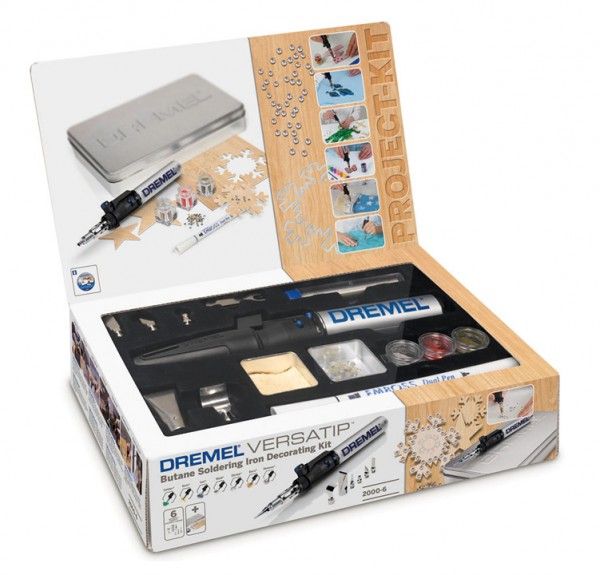 Multifunctional gas tool Dremel VersaTip 2000 usable for technical but also creative works was introduced to you in our articles. Soldering, melting, hot-cutting, welding and wood burning (pyrography), bending of metals, application of heat shrinkable insulations, releasing of junctions locked by an anaerobic sealant (bearings and screws) and now also various creative works can be done with a special edition "Decorating Kit (DremelVersaTip2000-6)".
This set also contains a few additions to develop creativity of a user (of families :-)), namely: embossing pen, 3 embossing powders, embossing stones and 2 wooden sheets with pre-cut shapes to try this technique.
For more detail: DREMEL® VersaTip in a limited edition serves for work and also for fun
Project Ratings:
Related posts
Leave a Comment