A word "versatility" describes well know series Hirschmann ST (STA) perhaps the besgt. ST connectros are universal because as for paramaters, they´re sufficient for majority of applications (16A/250VAC) and they maintain a decent compcáctness. At the same time, they´re available in many versions (M/F, panel/ cable) , so we can create a desired combination – cable/cable, cable/panel.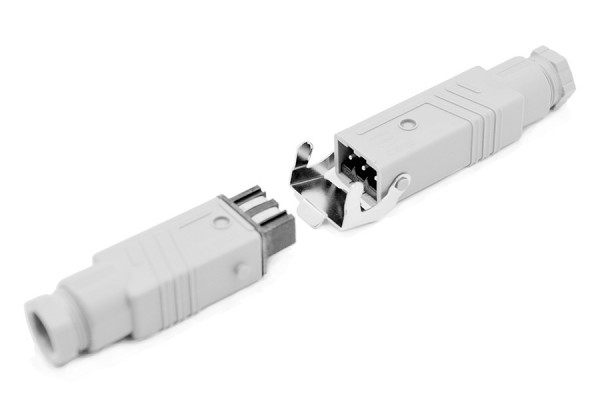 ST connectors have 2,3,4 or 5 contacts + PE in a compact polyamid (PA) body. Safety and reliability is supported by a metal lock STASIx (bought separately), preventing accidental disconnection and also enabing a fast disconnection in case of necessity.
Connectors for a cable are also available Kwith an extra cable support against pulling off from a cable gland ("strain relief"). ST series is so to say a standard for many industrial applications and it finds its place also for example in building automation (intelligent houses, ….).
For more detail: Do you know Hirschman ST industrial connectors?