Basics of Tunnel Diodes and their applications
Tunnel diodes are a bit rare these days, but still have uses in special applications including extremely high frequency oscillators, etc. They were commonly used in microwave circuits, oscilloscope trigger circuits, and other applications. This video reviews the basics of tunnel diodes, including the basic properties and simple applications.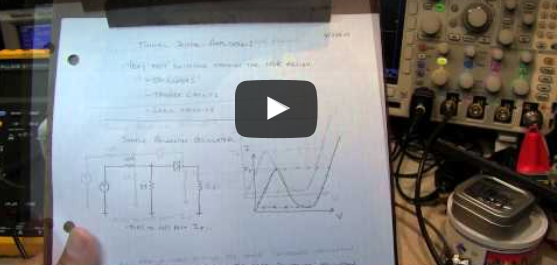 I refer to these as the "bucking bronco" of diodes because of the IV curve that jumps around, and the fact that these diode will jump into wild oscillation if you just look at them funny!
For more detail: Basics of Tunnel Diodes and their applications
Project Ratings:
Related posts