100 MHz Touch-screen Scope from Owon
In a recent press release the Saelig Company Inc have announced that they will be distributing a new 100MHz four-channel benchtop oscilloscope from Owon. The Far-Eastern manufacturers have been building a reputation for quality, low-cost test equipment and the new TDS7102 has a similar spec to the existing four-channel SDS7102 but with the added convenience of a touch-screen user interface.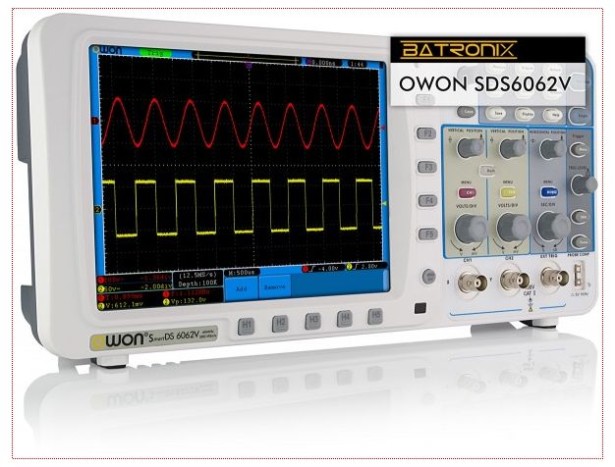 The scope features 1GSa/s signal capturing on all four channels simultaneously with a 7.6MSa record length and 50,000 wfmSa/s capture rate. The touchscreen makes it more convenient to position and display waveforms and the scope retains control knobs and buttons for conventional operation.
For more detail: 100 MHz Touch-screen Scope from Owon
Project Ratings:
Related posts