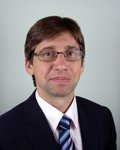 EnSilica has added a 64-bit precision, fully-pipelined MAC unit to its RISC core to deliver the eSi-3260 for audio, sensor hub, motion control and touch screen applications. In addition to 32-bit data, the MAC unit supports dual 16-bit SIMD (single instruction multiple data) multiply and MAC operations. Uniquely, full complex multiplication is also supported, performing four multiplies and two additions per ...
Read more

›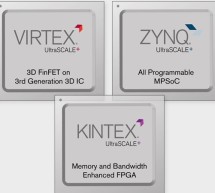 Xilinx has integrated three ARM processors with seven cores on its latest Zynq programmable system-on-chip device. The programmable device, which is part of the company's latest 16nm finfet ultraScale+ family of FPGAs, combines a 64-bit quad-core ARM Cortex-A53 processor with a dual-core Cortex-R5 real-time processor for deterministic operation and a Mali-400MP graphics processor. Embedded World: Your Elect ...
Read more

›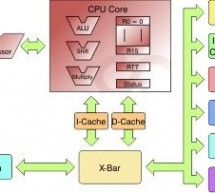 Cortus, which licenses small 32-bit cores, has upgraded its instruction set and launched two new cores which use the new one. Why upgrade? "Embedded applications have got more complex," replies Cortus vice-president Roddy Urquhart. The new V2 instruction set is 50% bigger than its V1 predecessor and the instruction memory uses about 20% less power, according to Cortus. APS23 is the first processor core with ...
Read more

›