New 1,4" round display module from company 4D Systems with a round pixel placing is able to truly display various analog variables.
The evolution sometimes shows, that not everything "new" is automatically better than something "well-proven". One of examples was also a "boom" of digital panel meters, when it seemed for a while, that the life of analog panel meters is coming to an end. However it showed very soon, that an analog display has a huge advantage in a very fast legibility – i.e. already a brief look at a meter is enough to realize the position of a needle of a meter.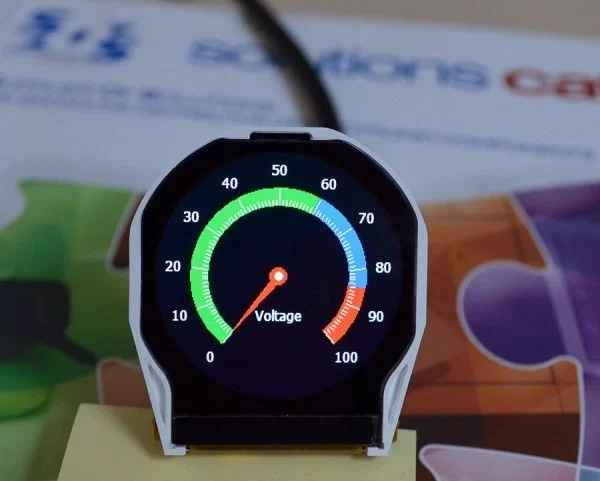 Naturally, accuracy of reading of value from an analog meter is lower, than that of a digital (7-sgment) display. mainly at the beginning of a range, but this doesn´t matter in many cases and a certainty of a fast check, whether for example a given variable is in normal is often much more important. Fortunately, classic electromechanical panel meter can be replaced by graphic displays thus obtaining a free hand at design of your own panel meter. At the same time, the combination of an analog and a digital meter can be created this way. Perhaps the best "replacement" for analog meters is a round display, which has a minimum space requirement in a target device.
For more detail: Round panel meter by means of a display?