Texas Instruments' self-protected switch features controlled rise time and adjustable output discharge
Texas Instruments' TPS22919 device is a small, single-channel load switch with a controlled slew rate. The device contains an N-channel MOSFET that can operate over an input voltage range of 1.6 V to 5.5 V and can support a maximum continuous current of 1.5 A.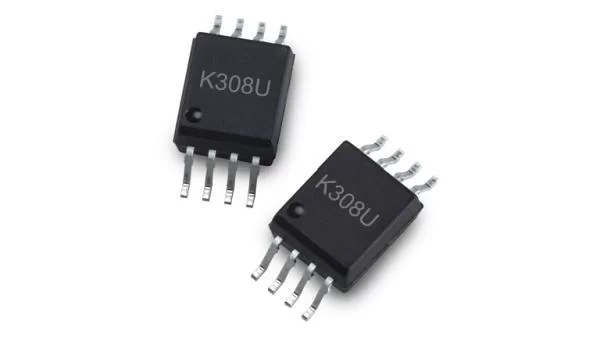 The switch ON-state is controlled by a digital input that is capable of interfacing directly with low-voltage control signals. When power is first applied, a smart pull-down is used to keep the ON pin from floating until the system sequencing is complete. Once the pin is deliberately driven high (>VIH), the smart pull-down will be disconnected to prevent unnecessary power loss.
The TPS22919 load switch will protect itself from short-circuit events on the output. The converter has thermal shutdown to prevent any damage from overheating. The TPS22919 is available in a standard SC-70 package characterized for operation over a junction temperature range of -40°C to +125°C.
Features
Input operating voltage range (VIN): 1.6 V to 5.5 V
On-resistance (RON):

5 V VIN: 89 mΩ (typ.)
3.6 V VIN: 90 mΩ (typ.)
1.8 V VIN: 105 mΩ (typ.)

Output short protection (ISC): 3 A (typ.)
Low power consumption:

ON-state (IQ): 8 µA (typ.)
OFF-state (ISD): 2 nA (typ.)

Adjustable output discharge and fall time:

Internal QOD resistance: 24 Ω (typ.)

Continuous current (IMAX): 1.5 A (max.)
Smart ON pin pull-down (RPD):

ON ≥ VIH (ION): 100 nA (max.)
ON ≤ VIL (RPD): 530 kΩ (typ.)
Read more:TPS22919 5.5 V, 1.5 A, 90 MΩ LOAD SWITCH