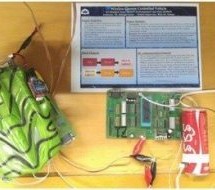 accelerometer Based Hand Gesture Controlled Robot using Xbee: This project is about controlling a robot through accelerometer using Xbee and pic microcontroller. You must have listened about line follower robot, obstacle avoidance robot, metal detector robot and tv remote controlled robot. All these robot works with some kind of sensors. But this accelerometer Based Hand Gesture Controlled  is about control ...
Read more

›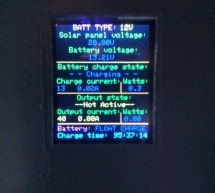 A while back I started working on a solar charge controller, it was based on a PIC microcontroller, a 20x4 characters display and the code was written in Assembly language. It did work well and was still working when I decided I wanted to add more to this controller. My new controller uses a standalone ATMega328P, and a 1.8" tft screen from Saintsmart. I wrote the code with the arduino IDE and uploaded ( ma ...
Read more

›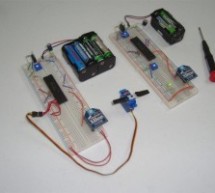 Searching for a reliable wireless solution for your project can be a real pain if you're not familiar with current wireless standards, data rates and reliability. The Xbee Modules that we will use in this article are widely available, use a very reliable wireless transmission protocol and have sufficient datarates for most hobby projects. This article will show you how to build a basic wireless input and ou ...
Read more

›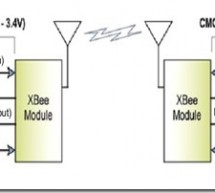 In this tutorial, I will show how to interface an xbee module with PIC microcontroller.Here MikroC Pro for PIC compiler is used to write the code. Xbee modules communicates with host devices using serial communication.Most of the PIC microcontroller have UART module to support serial communication. First of all we have to understand the two operating mode of xbee. Transparent Mode API Mode Interfacing xbee ...
Read more

›