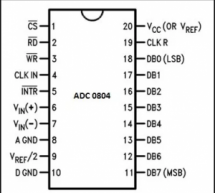 INTERFACING ADC USING 8051 MICROCONTROLLER: In this article you will learn how to interface, analog to digital converter with 8051 microcontroller. Unlike, pic microcontroller, Arduino and avr microcontroller, 8051 microcontroller do not have built in ADC.  if we want to interface any sensor with 8051 microcontroller, we have to use external ADC. For example, you want to measure temperature with 8051 microc ...
Read more

›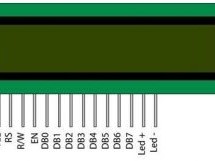 INTERFACING LCD WITH 8051 MIROCONTROLLER: In this article you will learn how to interface lcd with 8051 microcontroller. It is not very hard for interfacing lcd with 8051 microcontroller when you already know how to use kiel for programming of 8051 and how to used input output ports of 8051 microcontroller. LCD is used for displaying alphabets, numbers or some messages etc.  We already learnt about the use ...
Read more

›
STEPPER MOTOR INTERFACING WITH 8051 MICROCONTROLLER: Stepper motors are type of DC motors. Stepper motor has multiple electromagnetic coils that are arranged in group called phases. Motor rotates when particular phase is energized. One step rotation occurs at a time by energizing a particular coil. We can also control the speed of motor. It can be interfaced with 8051 microcontroller but the same case is he ...
Read more

›