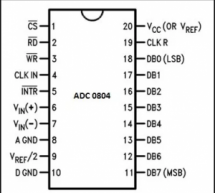 INTERFACING ADC USING 8051 MICROCONTROLLER: In this article you will learn how to interface, analog to digital converter with 8051 microcontroller. Unlike, pic microcontroller, Arduino and avr microcontroller, 8051 microcontroller do not have built in ADC.  if we want to interface any sensor with 8051 microcontroller, we have to use external ADC. For example, you want to measure temperature with 8051 microc ...
Read more

›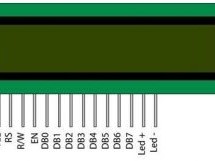 Introduction LCDs (Liquid Crystal Displays) are used for displaying status or parameters in embedded systems. LCD 16x2 is 16 pin device which has 8 data pins (D0-D7) and 3 control pins (RS, RW, EN). The remaining 5 pins are for supply and backlight for the LCD. The control pins help us configure the LCD in command mode or data mode. They also help configure read mode or write mode and also when to read or w ...
Read more

›
STEPPER MOTOR INTERFACING WITH 8051 MICROCONTROLLER: Stepper motors are type of DC motors. Stepper motor has multiple electromagnetic coils that are arranged in group called phases. Motor rotates when particular phase is energized. One step rotation occurs at a time by energizing a particular coil. We can also control the speed of motor. It can be interfaced with 8051 microcontroller but the same case is he ...
Read more

›