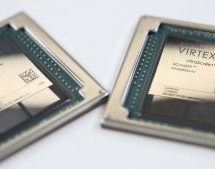 Xilinx has expanded its 16nm Virtex UltraScale+ family to include what it claims to be the world's largest FPGA, the Virtex UltraScale+ VU19P. By Julien Happich @ www.eenewseurope.com With 35 billion transistors, the VU19P provides the highest logic density and I/O count on a single device ever built, enabling emulation and prototyping of tomorrow's most advanced ASIC and SoC technologies, as well as test, ...
Read more

›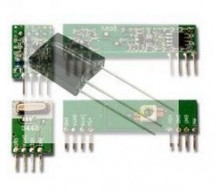 IR and RF transceiver circuits PIC16F628 microcontroller based on the software assembly prepared by the donor of the above değşiklik without just sittin 'with IR or RF controls can be made 8-channel and 4-channel...Electronics Projects, IR RF Transceiver Circuits 8 Channel Remote Control "microchip projects, microcontroller projects, pic16f628 projects, " IR and RF transceiver circuits PIC16F628 microcontro ...
Read more

›
The GW16130 is a Mini-PCIe Satellite Modem Radio adapter that provides cost-effective, short burst satellite connectivity for asset tracking, fleet management, telemetry, oceanographic data, grid monitoring and Internet of Things (IoT) applications. The GW16130 features an Iridium 9603N satellite transceiver which allows two-way communications anywhere in the world with a clear line of sight to the sky. The ...
Read more

›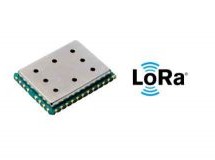 The only available radio chip for LoRa on the market has been the SX1272/76 from Semtech up to now. Things have changed and company IMST came up with the new type of radio chip SX1280 which can work on 2.4GHz band and decided to use this chip for their new LoRaWAN Long Range module, the iM282A-L. The iM282A-L is a compact and low-cost radio module that operates in the 2.4 GHz frequency band and combines the ...
Read more

›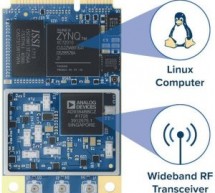 Epiq Solutions, a company from the USA, has included a new member of its Sidekiq line of Software-defined radio (SDR) add-on cards called the Sidekiq Z2. Dimensions of this card are only 51 x 30 x 5mm, the size of a full-size mini-PCIe card, the Sidekiq Z2 computer-on-module is advertised as "the world's smallest wideband RF transceiver + Linux computer in a product-ready module". The module is most suitabl ...
Read more

›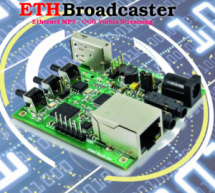 In this second and final post we will go deep inside the Ethernet audio streaming transceiver firmware. Recently, we have presented an Ethernet audio streaming unit. In particular, we have shown how to configure the boards to work with other similar devices or with VLC Media Player, setting up a point-to-point or a broadcast streaming in all possible configurations. Also in the first episode, we analyzed th ...
Read more

›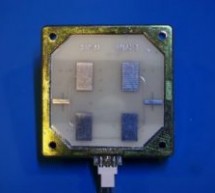 I got a couple of Microsemi's C900502 10.525 GHz X-band Doppler radar motion sensors a while ago. This batch was made in UK and had "UK patents 2243495 and/or 2253108 apply" printed on the case. I have seen a teardown of an HB100 Doppler radar module before and was wondering if I this one is any different inside. The C900502 transceiver has a very sturdy metal casing. It is measured at roughly 5cm by 5cm by ...
Read more

›
I designed , built, tested and operated a 2m hamradio transceiver that includes all the necessary circuitry, in particular the voltage-controlled oscillator (VCO) + phase-locked loop (PLL) for frequency synthesis, low noise amplifier (LNA) for the receiver front-end, power amplifer (PA) for the radio frequency (RF) output stage and PIC based micro-controller (PIC) with serial interface to computer desktop. ...
Read more

›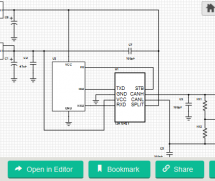 The TJA1042 of NXP Semiconductor is a CAN transceiver with high-speed capabilities that provides a physical link between physical transmission medium and the protocol controller. The transceiver is designed for high-speed (up to 1Mbps) CAN applications in the automotive industry, providing the differential transmit and receive capability to a microcontroller with a CAN protocol controller. The NXP high-spee ...
Read more

›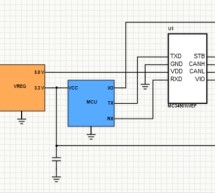 This project is fit for use in automotive and industrial network applications. As a Controller Area Network (CAN) transceiver, this device provides differential transmit capability to the bus and differential receive capability to a CAN controller at signaling rates up to1Mbps. The device is designed for operation in especially harsh environments and includes many device protection features such as under vo ...
Read more

›