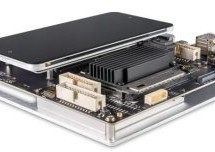 Intrinsyc's new Open-Q 845 HDK Development Kit has the same Mini-ITX (170 x 170mm) dimensions and sandwich-style design as the Open-Q 835 from the previous year. The main SoC, Snapdragon 845 is integrated into the board topped by a heatsink. This dev board includes a smartphone like 5.7-inch QHD (1440 x 2560) touchscreen controlled via MIPI-DSI, as well as a camera board with dual rear-facing cameras and a ...
Read more

›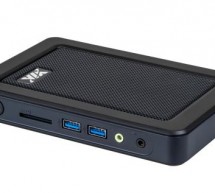 VIA Technologies has unveiled a mini-PC that runs Android 8.0 on a Snapdragon 820E named the VIA ALTA DS 3 Edge AI. The VIA ALTA DS 3 Edge AI operates an Android 8.0 "Oreo" BSP for the Snapdragon 820E, which also powers the Arrow/Qualcomm DragonBoard 820c SBC. The Snapdragon 820E is a close replica, variant of the Snapdragon 820, in league with other embedded Snapdragon variants with 10 years lifespan such ...
Read more

›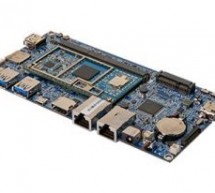 VIA Technologies known for its array of embedded boards and solutions has announced the release of a Linux Board Support Package (BSP) based on the Yocto 2.0.3 for the VIA SOM-9×20 module. The VIA SOM 9×20 module was custom designed and meant for the Android platform and so migrating to a Linux framework was something that was inevitable and less tedious to achieve as compared to migrating to a different fr ...
Read more

›