Smartphone microscope as the name implies is basically a microscope which is compatible with a user's smartphone. They mostly made up of a soft pliable lens and uses the smartphone's camera. Smartphone microscopes have been in existence before, they are based on the use of external LEDs and usually get powered from an external source, these attachments have been quite larger and more cumbersome than the pho ...
Read more

›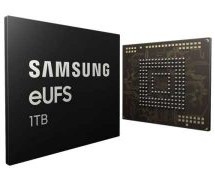 Powered by the company's fifth-generation V-NAND, the new Universal Flash Storage offers 20x more storage than a 64GB internal memory and 10x the speed of a typical microSD card for data-intensive applications. Samsung Electronics, the world leader in advanced memory technology, today announced that it has begun mass producing the industry's first one-terabyte (TB) embedded Universal Flash Storage (eUFS) 2. ...
Read more

›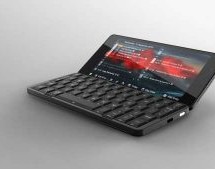 Planet Computers has launched Cosmo Communicator, a dual-screen clamshell-based mobile communicator. It is built to serve as a pocket computer, a mobile phone, and a high-resolution camera. The Cosmo has dual color displays. One 2″ display serves as an external color touchscreen for easy phone call control and notifications, while the other is inside. The inside display is an ultra-wide 6" color touchscreen ...
Read more

›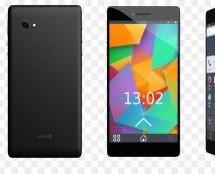 Purism Librem 5 Smartphone is a mobile phone that promises full control by it's user. Privacy has always been a thing of concern for many users and with the supposed "Free Country" we live in, we never really have freedom. There are always eyes and ears monitoring us in all forms, for analytics or security as some proclaimed. Some people are already saying Privacy is dead, well San Francisco-based freedom-f ...
Read more

›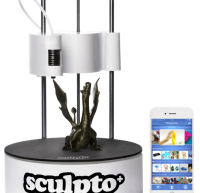 Two years ago, the Sculpto 3D printer appeared to make 3D printing more affordable and user-friendly for everyone. Recently, the new version Sculpto+came with more useful features, making it a unique printer with the same printing area and price range. The Sculpto+ printer is a compact printer for beginners, kids and adults to start with 3D printing in a simple way. In addition to small size and lightweight ...
Read more

›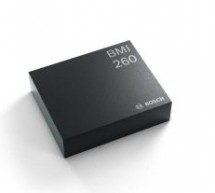 Bosch launches BMI260 family: new generation of IMUs optimized for smartphone applications. Improved accuracy at lower power consumption. Reutlingen, Germany – Bosch Sensortec launches the BMI260 family, a new generation of high-performance MEMS Inertial Measurement Units (IMUs) targeted at smartphone applications. The family comprises of three sensors – BMI260, BMI261 and BMI263 – which deliver an extensiv ...
Read more

›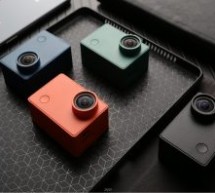 Action cameras are becoming a buzz in the last few years, and the likes of GoPro have become the face of this emerging market, just like the way the iPhone was the default standard for the smartphone industry, GoPro camera has been the go-to camera for the Action camera industry. Despite the awesomeness of Action cameras, they usually come with one major limiting factor which is the cost. The likes of GoPro ...
Read more

›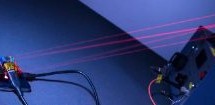 Cellphone chargers have been in existence for years and have grown from one stage to another. It started with the mobile phone traditional charger which had a USB interface, a DC converter, and a charging plug and now has expanded to a close-range inductive wireless charging. The commonly used inductive wireless charging is nice but limited, it still requires close contact with the charging pad making it of ...
Read more

›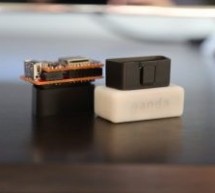 Comma.ai is a self-driving car startup founded by George Hotz, the American hacker known for unlocking the iPhone and the PlayStation 3. Comma AI who originally wanted to build self-driving car kit, canceled their initial project due to safety concerns from NHTSA but later open-source their project and has now launched a Panda, an On-Board Diagnostics (OBD) II adapter that is expected to expose a car sensor ...
Read more

›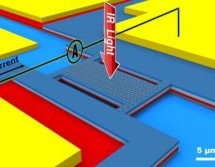 Now you can use your smartphone to check how clean the air is, measure the freshness of food or even the level of your blood sugar. This has never been so easy. All credit goes to the new spectrometer sensor which is developed at the Eindhoven University of Technology and can be easily attached to a mobile phone. The little sensor is just as precise as the normal tabletop models used in scientific labs. The ...
Read more

›