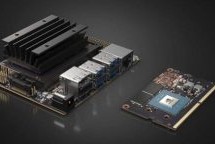 NVIDIA today announced the Jetson Nano™, an AI computer that makes it possible to create millions of intelligent systems. The small but powerful CUDA-X™ AI computer delivers 472 GFLOPS of compute performance for running modern AI workloads and is highly power-efficient, consuming as little as 5 watts. Unveiled at the GPU Technology Conference by NVIDIA founder and CEO Jensen Huang, Jetson Nano comes in two ...
Read more

›
WiFi based home automation products are cheaper compared to ZigBee or Z-Wave products, but the downside is that WiFi devices need an internet connection to perform their function. A lot of those IoT devices don't just communicate on your local network, they also talk to the outside world via the internet. IoT devices like simple smart plugs, sensors, and all kinds of home automation gadgets don't always hav ...
Read more

›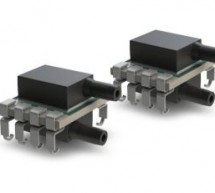 Bourns, Inc., a leading manufacturer and supplier of electronic components, today announced the expansion of its line of environmental sensors adding an ultra-low 0.15 to 1.0 PSI pressure sensor. Bourns® Models BPS110/BPS120 pressure sensors are based on state-of-the-art Micro-Electro-Mechanical Systems (MEMS) technology, which provides extremely accurate condition readings in a miniature package size. Desi ...
Read more

›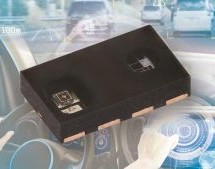 VCNL4030X01 integrates a PS, ALS and a high power IRED into one small package. It incorporates photodiodes, amplifiers, and analog to digital converting circuits into a single chip by CMOS process. The 16-bit high resolution ALS for excellent sensing capabilities with sufficient selections to fulfill applications whether dark or high transparency lens design. ALS and PS offer a programmable interrupt with i ...
Read more

›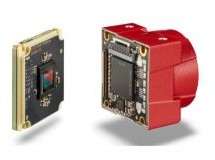 Allied Vision Technologies GmbH in November announced its Alvium 1500 and Alvium 1800 embedded and machine vision camera series. The Alvium 1500 supports MIPI-CSI-2 interfaces and the Alvium 1800 supports MIPI-CSI-2 and USB3 Vision. They both have On Semi sensors featuring up to 2592 × 1944 px resolution and V4L2 drivers that support Jetson and i.MX6/8 dev boards. The Alvium SoC is fitted on a 27 x 27mm mod ...
Read more

›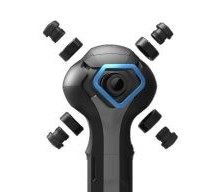 Capitalizing on the global trend of 360-degree imaging, ASPEED Technology Inc., the world's largest BMC (Baseboard Management Controller) SoC provider, is pleased to announce at MWC19 Barcelona the Cupola360 solutions, world's advanced Spherical Image Processor specifically designed for 360-degree Camera, as well as the accompanying apps, which cemented the company as the pioneer and leader in state-of-the- ...
Read more

›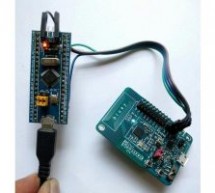 are assistant tools that help engineers and enthusiasts to become familiarized with hardware development. They simplify the process of controlling and programming hardware, such as microcontrollers and microprocessors. Electronut Labs, an embedded systems consulting company, had produced its new BLEdevelopment board "Bluey" with a set of useful sensors and NFC support. Bluey is an open source board that fea ...
Read more

›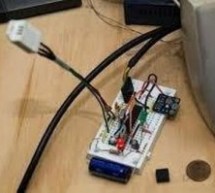 Munich, Germany – February 26, 2015 – Infineon Technologies AG (FSE: IFX / OTCQX: IFNNY) has launched an ultra-high ±5cm resolution, miniature MEMS (Micro Electro Mechanical Systems) pressure sensor for use in mobile and wearable gadgets and IoT (Internet of Things) devices. The DPS310 is a low-power digital barometric pressure sensor that enables the development of new and enhanced navigation, location, we ...
Read more

›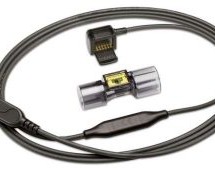 Sensirion, the worldwide leading manufacturer of high-quality flow and environmental sensors, is launching a new evaluation kit. With the EK-F3x-CAP, expiratory and proximal sensors of the SFM3xxx platform can be tested quickly and easily. The evaluation kit works with both the disposable and reusable variants of the flow sensors. The EK-F3x-CAP evaluation kit offers a simple and cost-effective way to test ...
Read more

›
Top-class calibrated humidity and temperature sensors Sensirion already gained many fans. Mainly thanks to a fact, that they´re not only "sensors" but a ready-made solution with a pre-amplifier, ADC and other circuits, which directly provide a final value in a digital form. That´s why it´s not necessary to solve input portion (noise, shielding, power supply, length of wires,…). Moreover, their long-term sta ...
Read more

›