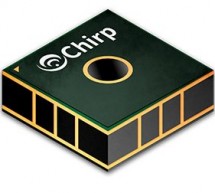 TDK Corporation's announces the immediate worldwide availability of the Chirp CH-101 MEMS-based ultrasonic Time-of-Flight (ToF) sensor. This ToF sensor utilizes a tiny ultrasonic transducer chip to send out a pulse of ultrasound and then listen for echoes returning from targets in the sensor's field-of-view. By calculating the ToF, the sensor can determine the location of an object relative to a device and ...
Read more

›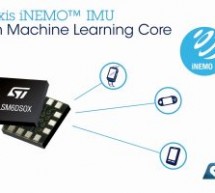 LSM6DSOX – iNEMO 6DoF inertial measurement unit (IMU), with Machine Learning Core, Finite State Machine and advanced Digital Function. For battery operated IoT, Gaming, Wearable and Consumer Electronics. Ultra-low power and high accuracy The LSM6DSOX is a system-in-package featuring a 3D digital accelerometer and a 3D digital gyroscope boosting performance at 0.55 mA in high-performance mode and enabling al ...
Read more

›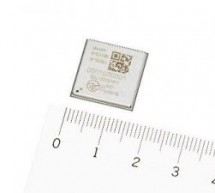 Contributing to delivery of wireless communication services that are stable over long distances and while moving at high speeds. Tokyo, Japan—Sony Corporation today announced the upcoming release of the CXM1501GR communication module, which is compatible with the ELTRES™ low-power wide area (LPWA) wireless communication standard that Sony has developed for IoT applications. Equipping IoT devices with this c ...
Read more

›
When people hear of a microcontroller, they probably think of a small remote control. A microcontroller is essentially that, but there's much more to them than remote control. Microcontrollers are responsible for running most electronics today. They're tiny enough fit in most objects, and they're capable of interpreting data and converting it into an action. Read on to learn about what microcontrollers are ...
Read more

›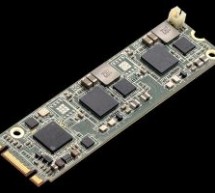 The AI Core XM2280 features two Intel Movidius Myriad X VPUs and is the first AI module from AAEON built to the m.2 standard. AAEON, an industry leader in AI Edge computing solutions, announces the release of the AI Core XM2280, expanding the family of UP AI Core X modules powered by Intel Movidius Myriad X. The AI Core XM2280 is the first in a series of AI modules from AAEON built to the m.2 standard, and ...
Read more

›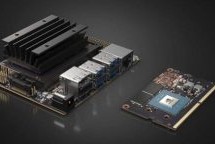 NVIDIA today announced the Jetson Nano™, an AI computer that makes it possible to create millions of intelligent systems. The small but powerful CUDA-X™ AI computer delivers 472 GFLOPS of compute performance for running modern AI workloads and is highly power-efficient, consuming as little as 5 watts. Unveiled at the GPU Technology Conference by NVIDIA founder and CEO Jensen Huang, Jetson Nano comes in two ...
Read more

›
WiFi based home automation products are cheaper compared to ZigBee or Z-Wave products, but the downside is that WiFi devices need an internet connection to perform their function. A lot of those IoT devices don't just communicate on your local network, they also talk to the outside world via the internet. IoT devices like simple smart plugs, sensors, and all kinds of home automation gadgets don't always hav ...
Read more

›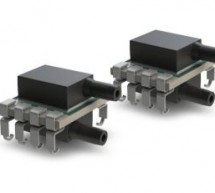 Bourns, Inc., a leading manufacturer and supplier of electronic components, today announced the expansion of its line of environmental sensors adding an ultra-low 0.15 to 1.0 PSI pressure sensor. Bourns® Models BPS110/BPS120 pressure sensors are based on state-of-the-art Micro-Electro-Mechanical Systems (MEMS) technology, which provides extremely accurate condition readings in a miniature package size. Desi ...
Read more

›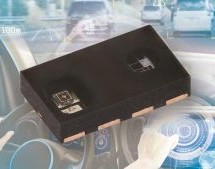 VCNL4030X01 integrates a PS, ALS and a high power IRED into one small package. It incorporates photodiodes, amplifiers, and analog to digital converting circuits into a single chip by CMOS process. The 16-bit high resolution ALS for excellent sensing capabilities with sufficient selections to fulfill applications whether dark or high transparency lens design. ALS and PS offer a programmable interrupt with i ...
Read more

›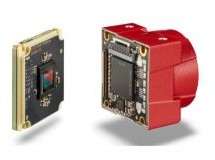 Allied Vision Technologies GmbH in November announced its Alvium 1500 and Alvium 1800 embedded and machine vision camera series. The Alvium 1500 supports MIPI-CSI-2 interfaces and the Alvium 1800 supports MIPI-CSI-2 and USB3 Vision. They both have On Semi sensors featuring up to 2592 × 1944 px resolution and V4L2 drivers that support Jetson and i.MX6/8 dev boards. The Alvium SoC is fitted on a 27 x 27mm mod ...
Read more

›