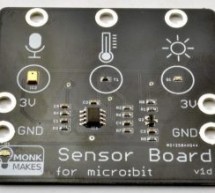 The MonkMakes Sensor Board for micro:bit allows you to sense sound level, temperature and light level. Features 3V and GND connections can be made from either side and allow you to power a second board such as the MonkMakes Relay Board or MonkMakes Speaker. LED 'power on' indicator Reverse polarity protection All three sensors are analog and can be connected to pins P0, P1 and P2 using alligator clips. Gett ...
Read more

›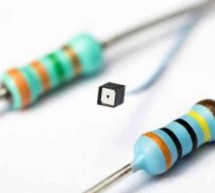 AMS, a leading worldwide supplier of high performance sensor solutions, today announced the pre-release of the NanEyeM, a miniature integrated Micro Camera Module (MCM) assembly with a tiny footprint at the image sensor end of just 1mm2. With its compact design and convenient interface, the NanEyeM is easy to integrate into space-constrained industrial and consumer designs, providing new embedded vision cap ...
Read more

›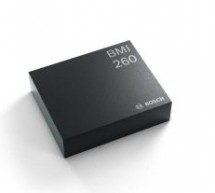 Bosch launches BMI260 family: new generation of IMUs optimized for smartphone applications. Improved accuracy at lower power consumption. Reutlingen, Germany – Bosch Sensortec launches the BMI260 family, a new generation of high-performance MEMS Inertial Measurement Units (IMUs) targeted at smartphone applications. The family comprises of three sensors – BMI260, BMI261 and BMI263 – which deliver an extensiv ...
Read more

›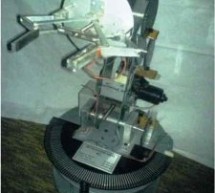 The purpose of the HUMANOID robotic ARM project is to implement the position control and vision control on the robotic arm. The proficiency and precision of the robots in each field of work e.g. VLSI chip design and fabrication in the industry, working at high temperature in modern steel industries doing a hectic job all the time is well known. The "Vision Control" is implemented using the webcam as an imag ...
Read more

›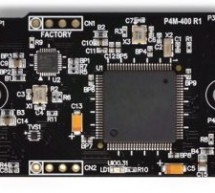 PHP which stands for Hypertext Preprocessor is one of those server-side programming languages that is widely used across web-related applications. PHP has found applications in countless web development projects and even other cloud-based applications. But PHP applications don't seem to stop there and this with the advent of PHPoC. PHPoC is a programming language based on the popular PHP and is designed for ...
Read more

›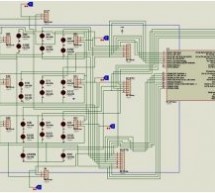 parking management system, we aim to create a smart parking system which will not only calculate the total capacity for cars in the parking area but will also direct the cars to an empty spot where they can park their cars in an orderly fashion. This parking management system will require at least 6-8 proximity sensors to detect the presence or absence of a car and also to detect if a car has entered the pa ...
Read more

›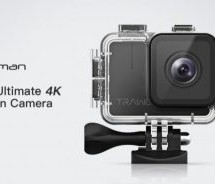 Life is full of adventures. The best way to preserve your memories is to capture them exactly as they are and one of the best ways to capture them is with action cameras. Action cameras can go beyond your average camera, or your high-end smartphone would dare to. With their rugged and waterproof designs they can endure the rigors and extremes of any adventure. The GoPro Cameras especially the GoPro Hero fam ...
Read more

›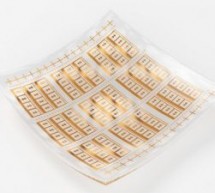 The researchers of the Swedish Chalmers University of Technology have developed a new design of terahertz sensor using Graphene. This flexible sensor can be integrated into wearable materials. Most importantly, it can be manufactured very cheaply and also it is practically transparent. This new type of sensor could be a major breakthrough by opening doors of many new applications. The terahertz frequency ba ...
Read more

›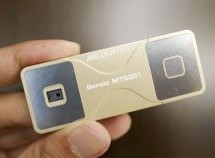 Smartphones in recent times have contributed to the growth of the medical sensing industries with a major success in the usage of a smartphone camera and flash to detect heart rate. Specialized Apps installed on the phone can use the phone inbuilt camera and flash to read an individual heart rate with high accuracy but nothing else in the space of health monitoring. Sensio is a biosensor that will allow sma ...
Read more

›
The transistor revolutionized the field of electronics, and paved the way for smaller and cheaper radios, calculators, and computers, among other things since its very first practically implemented device as a point-contact-transistor invented in 1947 and getting the Nobel Prize in Physics in 1956. Now, engineers from the University of Wisconsin-Madison (UW-Madison) have built the most flexible, fully-funct ...
Read more

›