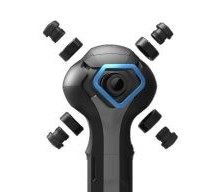 Capitalizing on the global trend of 360-degree imaging, ASPEED Technology Inc., the world's largest BMC (Baseboard Management Controller) SoC provider, is pleased to announce at MWC19 Barcelona the Cupola360 solutions, world's advanced Spherical Image Processor specifically designed for 360-degree Camera, as well as the accompanying apps, which cemented the company as the pioneer and leader in state-of-the- ...
Read more

›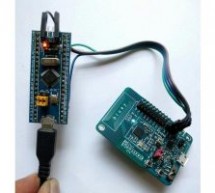 are assistant tools that help engineers and enthusiasts to become familiarized with hardware development. They simplify the process of controlling and programming hardware, such as microcontrollers and microprocessors. Electronut Labs, an embedded systems consulting company, had produced its new BLEdevelopment board "Bluey" with a set of useful sensors and NFC support. Bluey is an open source board that fea ...
Read more

›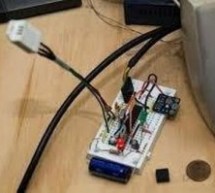 Munich, Germany – February 26, 2015 – Infineon Technologies AG (FSE: IFX / OTCQX: IFNNY) has launched an ultra-high ±5cm resolution, miniature MEMS (Micro Electro Mechanical Systems) pressure sensor for use in mobile and wearable gadgets and IoT (Internet of Things) devices. The DPS310 is a low-power digital barometric pressure sensor that enables the development of new and enhanced navigation, location, we ...
Read more

›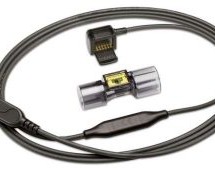 Sensirion, the worldwide leading manufacturer of high-quality flow and environmental sensors, is launching a new evaluation kit. With the EK-F3x-CAP, expiratory and proximal sensors of the SFM3xxx platform can be tested quickly and easily. The evaluation kit works with both the disposable and reusable variants of the flow sensors. The EK-F3x-CAP evaluation kit offers a simple and cost-effective way to test ...
Read more

›
Top-class calibrated humidity and temperature sensors Sensirion already gained many fans. Mainly thanks to a fact, that they´re not only "sensors" but a ready-made solution with a pre-amplifier, ADC and other circuits, which directly provide a final value in a digital form. That´s why it´s not necessary to solve input portion (noise, shielding, power supply, length of wires,…). Moreover, their long-term sta ...
Read more

›
The GYPRO® high performance MEMS gyroscopes product line has been specifically designed for applications that are more demanding than automotive, while not requiring 'tactical grade' FOG (Fiber Optic Gyros) or DTG (Dynamically Tuned Gyros). GYPRO® offers high bias stability, low noise and low latency. The closed-loop gyroscopes product family is well suited to precision navigation and stabilization applicat ...
Read more

›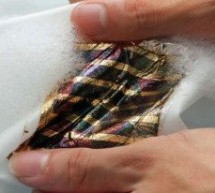 Scientists of Japanese research institute RIKEN and the University of Tokyo have successfully developed a product that allows solar cells to continue to provide solar power after being washed, stretched and compressed. Takao Someya of Riken Center for Emergent Matter Science, a designated national R&D Institute in Japan, led the research team. The research results were published in the journal Nature En ...
Read more

›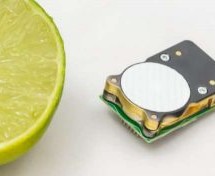 The Internet of Things (IoT) is creating many new exciting application opportunities to create smart environments where sensors monitor for changes so that the appropriate actions can be taken. The fastest growing examples of this are HVAC (Heating Ventilation and Air Conditioning), IAQ (Indoor Air Quality), smart homes and smart offices where a network of sensors monitors temperature and carbon dioxide (CO ...
Read more

›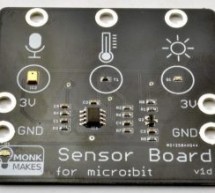 The MonkMakes Sensor Board for micro:bit allows you to sense sound level, temperature and light level. Features 3V and GND connections can be made from either side and allow you to power a second board such as the MonkMakes Relay Board or MonkMakes Speaker. LED 'power on' indicator Reverse polarity protection All three sensors are analog and can be connected to pins P0, P1 and P2 using alligator clips. Gett ...
Read more

›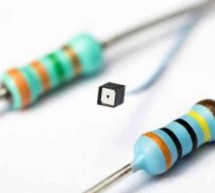 AMS, a leading worldwide supplier of high performance sensor solutions, today announced the pre-release of the NanEyeM, a miniature integrated Micro Camera Module (MCM) assembly with a tiny footprint at the image sensor end of just 1mm2. With its compact design and convenient interface, the NanEyeM is easy to integrate into space-constrained industrial and consumer designs, providing new embedded vision cap ...
Read more

›