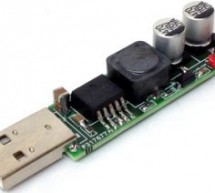 This project provides 12V output from any USB power source, like PC USB port, USB adapter or power banks. LM2577ADJ boost converter IC is the heart of the project. The IC can handle load up to 800mA, it's advisable to use only 200mA load on output to be on the safe side. The LM2577 are monolithic integrated circuits that provide all of the power and control functions for step-up (boost), fly back, and forwa ...
Read more

›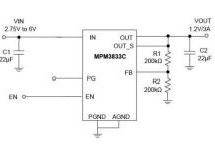 The MPM3833C from Monolithic Power Systems, Inc is a step-down module converter with built-in power MOSFETs and inductor. The MPM3833C achieves 3A of continuous output current from a 2.75V to 6V input voltage with excellent load and line regulation. The MPM3833C works in forced continuous conduction mode (CCM) and has a voltage ripple under 10mV with one output capacitor, making it suitable for optical modu ...
Read more

›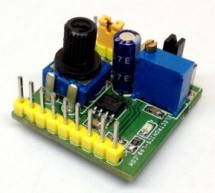 This stepper pulse generator project is an easy solution for stepper controller drive. It's a very important tool and can be used to drive stepper in standalone mode.  It generates square wave pulses in frequency range 0-50Khz. This project has multiple features which are a must for stepper controller. It has on board frequency generator with wide span of frequency, Slide switch for direction control and ju ...
Read more

›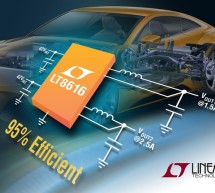 Features Wide Input Voltage Range: 3.4V to 42V 2.5A and 1.5A Buck Regulators with Separate Inputs Fast Minimum Switch On-Time: 35ns Ultralow Quiescent Current Burst Mode® Operation: 6.5μA IQ Regulating 12VIN to 5VOUT and 3.3VOUT Output Ripple < 15mV 180° Out of Phase Switching Adjustable and Synchronizable: 200kHz to 3MHz Accurate 1V Enable Pin Thresholds Internal Compensation Output Soft-Start and Track ...
Read more

›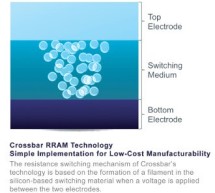 Crossbar, the RRAM specialist, says it has solved a major obstacle to RRAM's commercialisation – what Crossbar calls 'sneak path current' which is akin to leakage in CMOS circuits but particularly destructive in RRAMS. This, breakthrough, says a Crossbar press release: "Signals Crossbar's 3D RRAM readiness for commercialisation of Terabyte storage-on-a-chip." So how far away from production is an 8Tbit memo ...
Read more

›