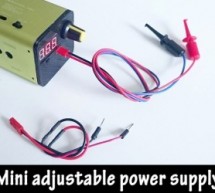 A BIG HELLO! and welcome to Mixed Outputs first instructable. As most of my project involve electronics of some sort, having a good power supply is essential to be able to meet the demand of different power requirements. So I built me a bench-top power supply from an old ATX power supply Unit (PSU) that worked (and still works) great. However I've recently noticed some limitations with having a full fledged ...
Read more

›
In this project, we will be making a mini weather station that measures temperature and humidity and transmits them wirelessly to a ground station, which displays the readings on an LCD display! It's a fairly easy project and can be used either on its own or part of something bigger. Step 1: List of materials For this project, we will be using: - RF 433 transmitter/receiver module cost: ~2.00 USD - DHT11 Hu ...
Read more

›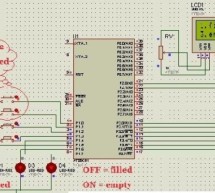 Electronics is the technology mainly concerned with the development of circuits for television, personal computers, and all other electronic equipment. This kind of electronic equipment makes use of silicon chips or transistors and other basic electronic components. Electronics mini projects for engineering students are developed by concentrating on many application areas such as control systems, computer a ...
Read more

›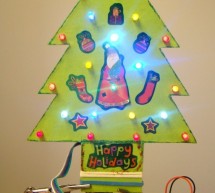 My two and a half year old son loves toys with flashing lights. For this Christmas I thought of making a mini LED Christmas tree for him. This project uses 22 multi-color LEDs which are driven by a PIC12F683 microcontroller using the Charlieplexing technique. The details of the build procedure is described in the following sections. - See more at: http://embedded-lab.com/blog/?p=8116#sthash.HFMkB7wL.dpuf Ch ...
Read more

›