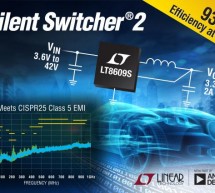 LT8609S is a 2A (3A Peak), 42V input synchronous step-down switching regulator.The synchronous step-down Silent Switcher 2 Delivers 93% efficiency at 2 MHz with ultralow EMI/EMC emissions The architecture uses two internal input capacitors as well as internal BST and INTVCC capacitors to minimize the area of the 'hot loops'. The LT8609S design reduces EMI/EMC emissions due to very well controlled switching ...
Read more

›
LTC3246 is a low noise buck-boost charge pump with integrated watchdog timer capable of up to 500 mA of output current. It uses multimode switched capacitor conversion to maintain regulation over a 2.7V to 38V input voltage range and produces a regulated 3.3V, 5V, or externally adjustable (2.5V to 5V) output. Internal circuitry automatically selects a conversion ratio of 2:1, 1:1 or 1:2 to optimize efficien ...
Read more

›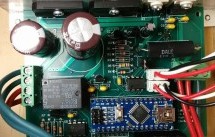 DETAILED DESCRIPTION This project is a simple linear bench power supply with adjustable voltage and current. It is meant to be a learning experience, putting ideas of circuit design, feedback, stability into practice building a complete practical power supply. I have intentionally avoided using a 3 terminal regulator or purpose built chip and instead implemented the feedback for voltage and current using a ...
Read more

›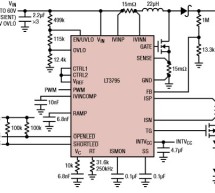 In this article, I would like to talk a little bit about LEDs, including why they will become the lighting source of choice, how to power them and also, how to protect them from the hazards they face within their respective implementations. These include high bay lighting, architectural lighting, outdoor street lighting and even 75W incandescent bulb replacement. However, before we get started down this pat ...
Read more

›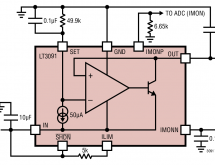 Features Output Current: 1.5A Single Resistor Sets Output Voltage 50μA SET Pin Current: ±1% Initial Accuracy Programmable Current Limit Positive or Negative Output Current Monitor Parallelable for Higher Current and Heat Spreading Low Dropout Voltage: 300mV Low Output Noise: 18μVRMS (10Hz to 100kHz) Configurable as a 3-Terminal Floating Regulator Wide Input Voltage Range: –1.5V to –36V Rail-to-Rail Output V ...
Read more

›