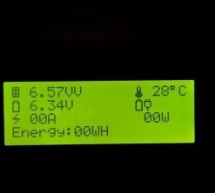 MPPT Based Charge Controller Using Pic Microcontroller; MPPT (maximum power point tracking) based charge controller using pic microcontroller is a controller that could be used for charging the batteries after tracking maximum power from solar panel. As we know, the demand of energy is increasing day by day as well as the nonrenewable energy resources such as hydro, coal and oil are also depleting day by da ...
Read more

›
ulibSD It's a library for use SD cards in SPI mode with uControllers, entirely written in C. This library can work with SD cards and also has the possibility to emulate the behavior in a PC file (GNU/Linux) using the macro _M_IX86. It's for debugging purposes. The data transfer is oriented to 512 byte size, remember this. Public methods ulibSD has four public methods: SD_Init: Initialization the SD card. SD ...
Read more

›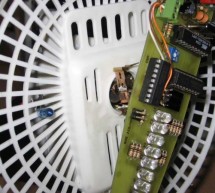 Following the name change to WinPicProg I've now bought the domain name winpicprog.co.uk so all future updates will be under this address, with links from my old pages. I'm happy to try and help with any problems people have, either via email or (preferably) via the new PHPBB support forum, where other users will be able to take advantage of the answers. I've added an FAQ page to the support forum, and the ...
Read more

›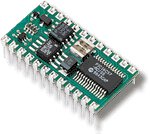 Introduction By combining a PIC microcontroller or Basic Stamp II with a few passive components it is not difficult to construct your own knob box, trigger box, or other MIDI input device. A knowledge of electronics may be required for interfacing to some sensors. Both the Stamp and PIC provide an economical (under US$100) entry point into the world of alternative MIDI controllers. This page was created to ...
Read more

›