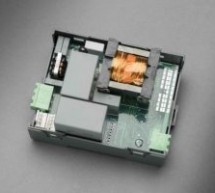 New modulation method increases operational lifetime of switching power units through digital, highly dynamic control and the use of film capacitors. SMART ALGORITHM TRIPLES SERVICE LIFE OF POWER SUPPLIES Switching power units are used for the power supply of many electrical devices, e.g. computers, LED lights or laser welding equipment. They convert alternating current from the mains into the direct curren ...
Read more

›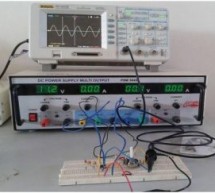 The oscillators are the devices that generate oscillatory (AC) output from given DC input. There are different kinds of oscillators based on the output waveform they generate. Like ·         Sinusoidal oscillators – they generate sinusoidal (sine) wave output ·         Square wave oscillators – they generate square (or rectangular) wave output ·         Triangular wave oscillators – they generate triangle o ...
Read more

›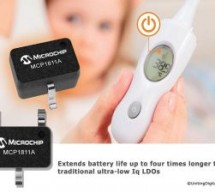 With ultra-low quiescent current of 250 nA, the MCP1811 enables battery life which is four-times longer than conventional ultra-low Iq LDO regulators. Compact packages down to 1 x 1 mm also help the MCP1811 to minimise board space. The MCP1811/12 devices are 150 mA (MCP1811) and 300 mA (MCP1812) low dropout (LDO) linear regulators that provide high-current and low-output voltages while maintaining an ultra- ...
Read more

›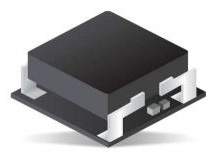 Texas Instruments TPSM846C24 35A Power Modules offer a fixed frequency and incorporate the controller, power MOSFETs, inductor, and associated components into a thermally enhanced, surface-mount package. To set the operating parameters of the module, the user supplies the input and output capacitors as well as a few other passive components. A two-phase power solution can be achieved by configuring two modu ...
Read more

›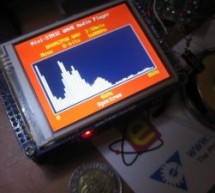 This small project shows how to make a simple wave audio player using PIC16F887 microcontroller and SD card. The WAV audio file used in this project is 8000 Hz, 8-bit stereo (2 channels). Hardware Required: PIC16F887 microcontroller SD card (formatted with FAT16 or FAT32 file system) ASM1117 3.3 voltage regulator Audio amplifier (ex: PC speaker, LM386 ......) Speaker 20 MHz crystal oscillator 2 x 22p ...
Read more

›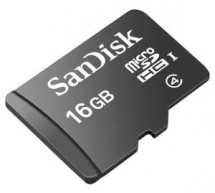 This topic shows a simple interfacing of 2 GB micro SD card with PIC16F84A microcontroller. I used the PIC16F84A to read the SD card raw data which doesn't require a microcontroller with high RAM or ROM. In this interfacing I used software SPI because the PIC16F84A doesn't have a built-in hardware SPI module. In this example there is no need for file systems (FAT16, FAT32 ...) because we're dealing with raw ...
Read more

›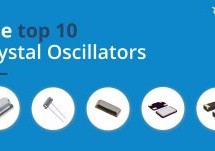 A crystal oscillator is an electronic circuit that generates an electrical signal with a very precise frequency. To achieve this, it uses the mechanical resonance of a vibrating crystal made of piezoelectric material. The first crystal oscillator was invented in the late 1920s by Walter Guyton Cady who was interested in submarine detection with ultrasonic waves. He suggested that a piezoelectric resonator c ...
Read more

›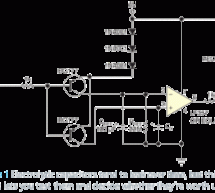 Electrolytic capacitors tend to leak with time. The circuit in Figure 1 lets you test capacitors and decide whether they're worth using. You can set the constraint on the leakiness through the values of CREF/RREF. The values in the figure are typical for general testing of all capacitors, from 1-nF ceramic versions to 1000-μF electrolytic types. The value of CREF in the circuit is near the value of the test ...
Read more

›
When designing circuits, many hobbyists take capacitors for granted - but each type (ceramic multi-layer, aluminum electrolytic, tantalum, mica...) has its own unique properties. Nowadays, ceramic capacitors are the most commonly used capacitors in the industry, but many can lose up to 80% of their rated capacitance near their voltage ratings.  Enter the OpenCVMeter! This meter aims to provide a Capacitance ...
Read more

›