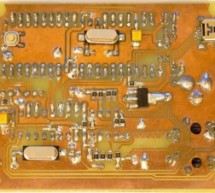 In this instructable I'm going to show you how to make your own PIC18 development board that features both Ethernet and Full Speed USB 2.0 at a low cost. Features: The development board is based on a PIC18LF4553 microcontroller. The microcontroller features a Full Speed USB 2.0 (12Mbit/s) interface without the need for any external components. Also, it has 32KB of program memory, 2KB of RAM and it supports ...
Read more

›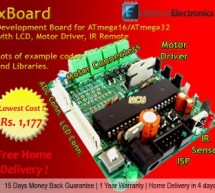 Hello friends, welcome to this exciting tutorial were we will begin our journey with latest PIC18F micros from Microchip Technologies. This tutorial will give you information on what software/hardware you will require and basic steps on how to get, install, configure and use them. After going through this tutorial you will have a complete setup and knowledge to experiment with these powerful chips ! What yo ...
Read more

›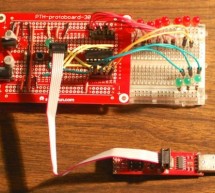 This is a development board for Attiny84 microcontroller. Tha Attiny84 chip has 11 pins addressable with the Arduino IDE, 8k of flash memory for program storage, and 512 bytes of RAM available for the stack and program variables. One feature of the Attiny84 that is very nice for assembly language programmers is unlimited access to all eight pins on the port A registers. They can be used for digital write, d ...
Read more

›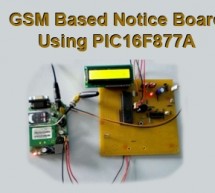 Are you looking for Final year Electronics Engineering Project? Here CircuitsGallery presents GSM based electronics and telecommunication engineering projects for students. You can submit this as your academic project. Our project is nothing but a GSM based notice board using PIC that is capable of displaying SMS received by it. You can specify what content that you would like to display on the noticeboard ...
Read more

›
This project demonstrates how to design a wireless electronic notice board using SST89E516RD-40-C-PIE microcontroller. The notice boards are important in public places like railway stations, parks and airports. Presently almost all electronic notice boards are designed using wired system. One of the drawbacks of the design is the system's flexibility in terms of placement. The aim of this project is to deve ...
Read more

›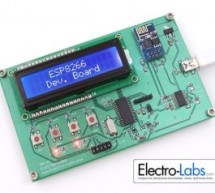 ESP8266 is an 802.11 b/g/n Wi-Fi module which became very popular recently because of its capabilities and ease of use and integration. Many electronics hobbyists are building projects on ESP8266 and they generally need to connect the module to their PC or a microcontroller. Some interfacing problems arise at this point. In this project, we are building an ESP8266 Development Board which lets the user make ...
Read more

›