Giant Strides have been moving towards research and production of aluminum batteries. Different teams are working hard to ensure the production of sustainable Aluminium batteries. Recently, Standford University scientists released the first high-performance aluminum battery that can last for a long period, charges very fast and is not expensive. The battery makes use of graphite electrodes. However, life is dynamic, and a team of Switzerland scientists who work at the Swiss Federal Institute of Technology in Zurich has identified two major materials that can be used in Aluminium ion batteries. The first is Titanium Nitride also know as Tinite, corrosion-resistant material and the second is an electrically conducting polymer called polyprene.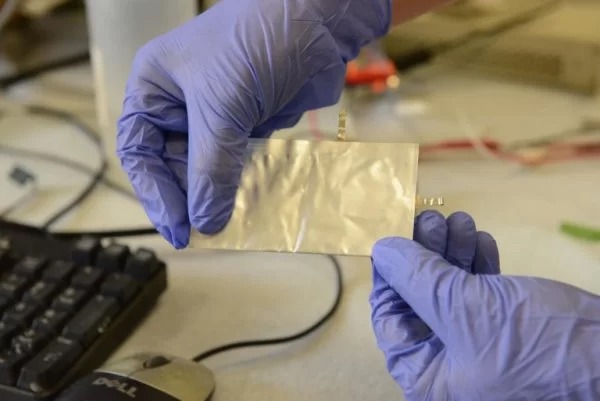 TITANIUM NITRIDE
Tinite (TiN) is a tough ceramic material used for coating substances like Titanium alloys, Steel, Carbide, and Aluminium to improve their surface properties. It also has high corrosive resistance. Titanium Nitride is needed in the production of Aluminium batteries because the electrolyte needs to make an aluminum battery is exceptionally corrosive, it is dangerous to steel and other materials that can be found in the battery. Since Titanium Nitride can coat aluminum components, it was tested alongside other materials and was discovered to be the only material with the capability to survive prolonged contact with the electrolyte.
Another advantage of Titanium Nitride is that it can be produced anytime without glitches or complaints about lack of materials for production as the elements; Titanium and Nitrogen which are needed to produce it are easily accessible.
POLYPRENE
Another aspect the team took into consideration during their research was energy storage. They knew safety they should be their number one priority and they dealt with that by coating the super corrosive electrolyte with Titanium Nitride. However, the team knew that people not only wanted but also needed long-lasting batteries, so they decided to search for new electrodes. The result of their research was polyprene; an electrically conducting polymer formed from pyrene.
Read more: Materials that will bring better Aluminium batteries