Micro routers are portable USB mini routers used for cyber privacy or as access points. They are easy plug and play devices. GL.inet has introduced a low-cost micro router based on OpenWRT. The GL-USB150 micro router comes with the Qualcomm QCA9331 CPU, MIPS processor with the speed of 400 MHz, 64 MB DDR3 Ram is installed for system memory purpose. While the system storage is given 4 MB, that is a NOR flash type.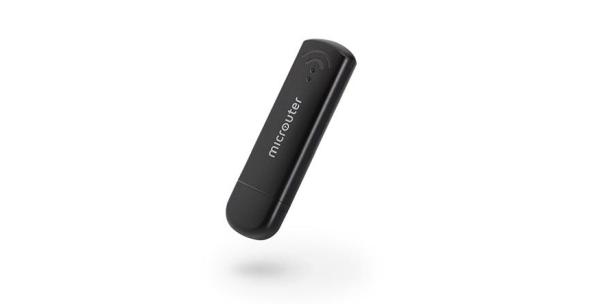 WiFi connectivity transmission rate is 150 Mbps at 2.4 GHz band with version 802.11 b/g/n. It is ready to be used with any USB port. Power is supplied via the USB port with standard 5V/1A, and power consumption less than 1 W. That's even lower than counterpart routers of the same caliber.
Though the structure is minimized, which gives a lot of advantages in making it fit, on the other side, it has a few limitations. These limitations come in the shape of customization. Unlike other routers, this small router cannot be customized with additional extensions. There is no Ethernet port or extra USB port available. Just a USB port is enough to get on with its functionality. The USB port of power banks can also be used, as it only needs standard power input. Whether if you are running a computer or laptop with USB port, or portable USB power bank and charger, it can be plugged into a standard USB port.
GL-USB150 Micro Router Specifications
CPU – Qualcomm QCA9331 (Atheros AR9331) MIPS processor @ 400MHz
System Memory – 64MB DDRII
Storage – 16MB NOR Flash
Connectivity – 2.4GHz 802.11b/g/n WiFi up up 150Mbps transmission rate
Power input – 5V/1A via USB port
Power consumption – <1W
Dimension – 82x24x11mm
Weight – 10 grams
There is no need to download and install drivers to mak
]oiyewqe it compatible with every device you connect it to. Pre-installed OpenWRT gives freedom from that hectic work. OpenWRT software will make it plugged in as Linux OS, that is ready to be used. Slim and smart routers are the future. With the advancement in software and operating system, comes advancement in connectivity and power consumption as well.
Read more: LOW COST GL-USB150 MICRO ROUTER – A POTENTIAL WEAPON IN DISGUISE