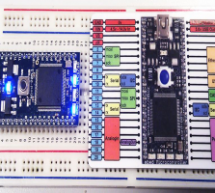 Proteus ISIS is the best simulation software in the world for various designs with electronics & microcontroller. It is mainly popular because of availability of almost all microcontrollers in it. So it is a handy tool to test programs and embedded designs for electronics hobbyist & expert. You can simulate your programming of microcontroller in Proteus 8 Simulation Software. ...
Read more

›
Microcontroller PIC Projects are categorized on the basis of microcontroller applications. Microchip pic microcontrollers belongs to modern family of MCUs and is being used widely in our daily life seem-less manners, e.g. in our multimedia devices, tele-phones, microwave ovens, medical and health based equipments e.g. blood-pressure meter, UPS, Power supplies, burglar alarms & detectors and other securi ...
Read more

›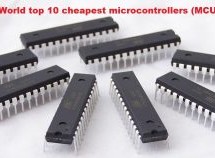 Under given is the list of world cheapest microcontrollers ICs, from different vendors & makers of the world. Microchip Technology / Atmel ATTINY9-TS8R Mouser No: 556-ATTINY9-TS8R Mfr. No: ATTINY9-TS8R Mfr.: Microchip Technology / Atmel Description: 8-bit Microcontrollers - MCU 1K FLASH 32B SRAM TIMER Datasheet: ATTINY9-TS8R Datasheet Pricing (USD) $0.373 Specification ATTINY9-TS8R Product Attrib ...
Read more

›
After using the Microchip tools to program and debug the projects I work on, I wondered about creating my own programming/debugging module that I could put on my own boards – just like Microchip does with their starter kits and such. As I became more interested in that idea, I began to search the web to see if anyone else had already done something similar. Initially, I found lots of posts regarding the 2nd ...
Read more

›
PIC Microcontroller Step by Step: Your complete guide. You will enter Microcontroller world of wonders, and together we will make YOU a professional Microcontroller Geeks. visit: https://pic-microcontroller.com/online-courses-learn-pic-microcontroller-programming/ ...
Read more

›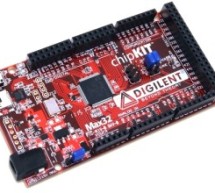 In order to understand the chipKIT platform, it is important to talk about Arduino first. Arduino is an easy-to-use and powerful open source environment for developing microcontroller based applications.Chipkit Development Board It has gained huge amount of popularity in past few years, specially among hobbyists. Arduino has been a wonderful tool, introducing many people to the world of embedded electronics ...
Read more

›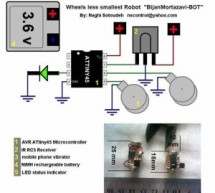 Vibrobots (and bristlebots) are simple robots that use a tiny pager / cellphone vibrator motor (with an eccentric weight) to randomly bounce around -- they are the subject of many Maker / DIY projects as well as some well-known commercial toys (such as the $7.00 Hexbug Nano).  Naghi Sotoudeh, a Hizook reader from Iran, contacted us about his latest project: a remote controlled micro-scale vibrobot (measurin ...
Read more

›