With the latest release from the Dutch social enterprise, the desire for a modular and sustainable smartphone that supports a kinder world can become a reality after all. Built with care for people and for the planet, Fairphone3 has got everything you'd expect from a great phone and even more.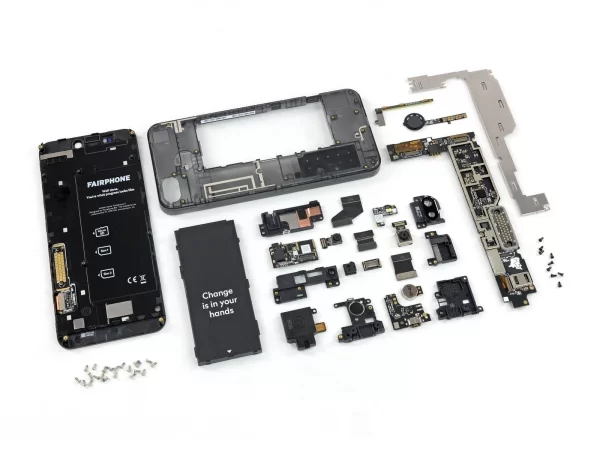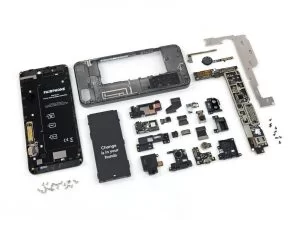 Designed with replaceable parts made from sourced and recyclable materials, the ethical, reliable and sustainable Fairphone 3, features seven module parts in it – the back cover, display, top module (the cameras and sensors), speaker module, battery, bottom module (the USB type- C/microphone) and  the camera module (primary camera), which are all easy to repair and replace. The conflict-free recyclable materials from which it was made is easy to repair and reduces its CO2 emissions thereby reducing its carbon footprint.
From the earth to your pocket, a smartphone's journey is filled with unfair practices. We believe a fairer electronics industry is possible. By making the change from the inside, we're giving a voice to people who care. This is the phone for all of us who date to care about what kind of a world we're creating with our purchase decisions. For all of us who want a great phone that is kinder to people and to the earth. For all of us who believe that care for workers and our planet ought to be a natural part of doing business.
Asides having an internal storage capacity of 64Gb and an extra storage micro SD card slot of 200Gb, the smartphone also has a 12MP rear camera (f/1.8, Dual Pixel PDAF), an 8MP from the camera (f/2.0) and a 5.65-inch HD touchscreen display (21260 X 1080/427ppi).
Fairphone 3 Specifications:
Chipset
Connectivity

Wi-Fi
Bluetooth 4.2 LE, GPS NFC

Display

5.7 inch Full-HD (18:9) Corning Gorilla Glass 5

Operating System
SIM slots
Camera Modules
Battery

3000mAh removable, with fast charging

Memory

4GB RAM
64GB internal storage
Expandable storage via MicroSD slot

Modular design

7 modules for easy repair

Network
For the hardware, Fairphone 3 has a Qualcomm Snapdragon 632 with Adreno 506/650 GPU and a 64-bit Kryo 250 octa-core CPU, while on the outer part; the sensor suite (for accelerometer, compass, light, barometer, gyroscope, proximity), the external speaker, the USB Type-C port and a 3.5mm headphone jack. It is also equipped with Bluetooth 5/LE, 2.4 and 5GHz Wi-Fi and NFC for wireless connections alongside 2G, 3G and 4G LTE with Dual-Nano SIM for mobile network connections.
Read more: FAIRPHONE'S SUSTAINABLE AND REPAIRABLE MOBILE PHONE LAUNCHES OUT SOON