The Apollo Lake SoC has already be used in several boards and modules. Avalue, a technology company that has launched several single board products and with focus on innovative embedded products has recently launched an embedded platform called the "ESM-APLC", a Linux-ready COM that provides support for either the Intel Apollo Lake Celeron®N3350 or Pentium®N4200 SoC.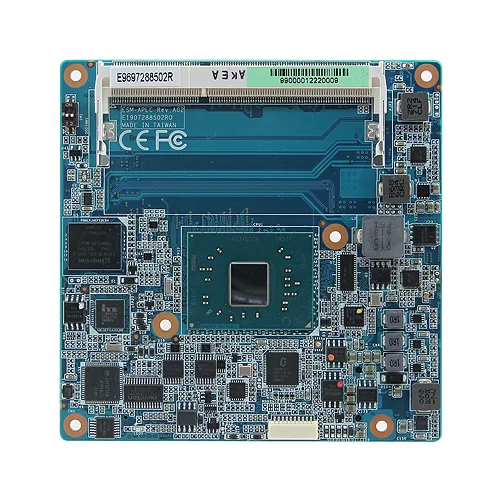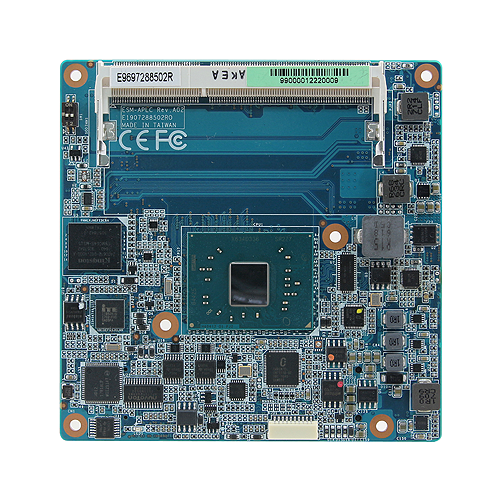 Avalue which isn't new to the Apolo Lake board designs released the EQM-APL last fall, a Qseven module based on the Intel's Apollo Lake. The ESM-APLC module to some extent inherit some similar attributes of the EQM-APL module, just like the EQM-APL module allows one to use between the Apollo Atom, Celeron or the Pentium SoC, the ESM-APLC does the same with the major exemption of the Atom SoC. The ESM-APLC drops the Apollo Lake Atom SoC in its build.
The EQM-APLC module measures at 95 x 95mm in a Type6 style shape COM Express Compact module. It is equipped with the Intel Apollo lake Pentium N4200 1.1GHz  or Celeron N3350 1.1GHz  SoC Processors both of which have a low 6W TDP. ESM-APLC supports one 204-pin DDR3L 1866 SO-DIMM (up to 8GB via single socket), and the module supplies up to 64GB of optional onboard eMMC 5.0. Extensive I/O support including 8 x USB 2.0, 4 x USB 3.0, 2 x SATA III, 1 x UART, 1 x 8-bit GPIO, 1 x SMBus, 1 x LPC and 1 x I2C.
ESM-APLC provides a triple display interface option; it supports several graphics interfaces including dual-channel 18/24-bit LVDS with support up to 1920 x 1200 @60Hz, VGA Support up to 1920 x 1200 @60Hz, HDMI support up to 3840×2160 @30Hz and DP support 4096×2160 @60Hz. HD Audio is not left behind in this wealth of features.
The module expansion port comes with 3x PCIe GEN2 x1 interfaces and an optional 4 PCIe x1 or 1 PCIe x4 that comes at the cost of sacrificing the Ethernet. The module is expected to work optimally in 0 to 60°C operation with a wide range of temperature input (9- 19V AT/ATX input with ACPI 3.0. TPM 2.0 is optional). ESM-APLC is ideal for customers who need optimized processing and graphics performance with low power consumption in a long product life solution, such as embedded board, MID/UMPC, Microserver/Server and Consumer Electronics.
Read more: Avalue ESM-APLC – An Apollo Lake board that gives option for the Celeron®N3350 or Pentium®N4200 SoC