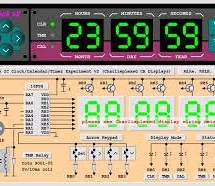 Making A Real Time Clock (RTC) is simple if you use a helper chip such as a DS1307 because you do not need to keep track of the length of each month or account for leap years. It is all done for you, plus you get the benefit of a battery back up system that means it won't lose the data or time when you turn off main power. This PIC project uses an I2C (or IIC) Real Time Clock IC (DS1307) and a four digit se ...
Read more

›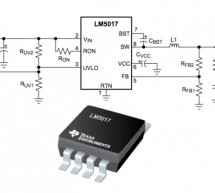 The LM5017 is a 600 mA constant on-time synchronous buck regulator with built-in high side and low side MOSFETs. This device has a wide input voltage range from 7. 5 V to 100 V. The constant on-time control scheme used in this device doesn't need loop compensation, delivers excellent transient response, and enables very high step-down ratios. The on-time varies inversely with the input voltage resulting in ...
Read more

›
In this post I'm going to show you how to interface an I2C Real Time Clock – RTC with PIC microcontroller. Only a basic hardware configuration and a communication protocol are presented here. I'm planning to extend it to a more advanced design in a near future. Although PCF8573 was used a similar IC's like PCF8583 will also fit with minimal changes to PIC software. The PCF8573 is a real time clock/calendar ...
Read more

›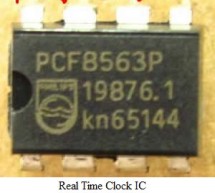 Introduction to RTC: Real time clock also referred as RTC is an important device or integrated circuit which will keep the track of current time. RTC is mainly used in computers, mainframes servers and embedded applications (mobile phone, tablets, organizers, PDA etc). The main function of the RTC is to keep the track of time of the device even though it is in off or turned off state. The best example is yo ...
Read more

›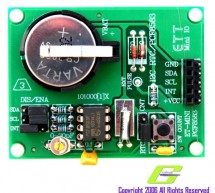 A very simple real time clock electronic project can be designed using the PIC16CXXX microcontroller family , designed by Microchip Technology . This real time clock electronic project uses the Timer1 module, from a mid-range PIC16CXXX microcontroller, to control a low-power real-time clock. Timer1 was chosen because it has its own crystal which allows the module to operate during sleep. Upon power-up, the ...
Read more

›