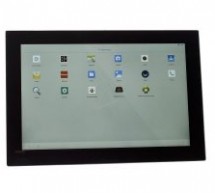 Imagine a complete POE touch panel PC solution built around the newest i.MX8M ARM technology. A touch panel computer with wide-ranging Linux and support, including Yocto Embedded, QT, Wayland, and Ubuntu, as well as Android 8.1 and 9 Support. Estone Technology is pleased to announce the 10" PPC-4310 Frameless Panel PC. The PPC-4310 is one of the first complete POE touch panel solutions constructed around an ...
Read more

›
Coping with rapid technological advances and finding efficient energy solutions are the keys for development of power electronics of the future. A new research had been done in North Carolina State University about increasing the efficiency of high-power switches. Silicon Carbide is a compound of silicon and carbon with chemical formula SiC. It is a wide bandgap (WBG) semiconductor, that allows devices to o ...
Read more

›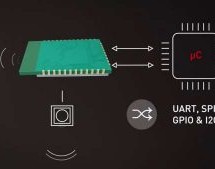 The Calypso Wi-Fi Module is offered in 19 × 27.5 × 4 mm dimensions and can be operated in -40 to +85°C temperature range. It supports IPv4, IPv6 and common network applications like SNTP, DHCP, MQTT, mDNS, and HTTP(S). The module features AT command interface that enables easy expansion of an embedded system. It comes with an on board antenna and tin-plated edges that allow module to be manually soldered fo ...
Read more

›
For the first time, ELECTRONIC ASSEMBLY presents the EA PLUGL128, a touch-sensitive OLED display that can be addressed directly via USB. It offers a resolution of 128 × 64 pixels with a 2.9″ screen diagonal. Since OLED technology enables each pixel to act as an independent light source, there is no angle-dependent contrast attenuation as is the case with LCD displays. The contrast of at least 2,000:1 remain ...
Read more

›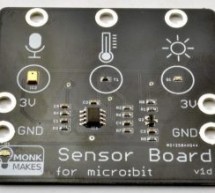 The MonkMakes Sensor Board for micro:bit allows you to sense sound level, temperature and light level. Features 3V and GND connections can be made from either side and allow you to power a second board such as the MonkMakes Relay Board or MonkMakes Speaker. LED 'power on' indicator Reverse polarity protection All three sensors are analog and can be connected to pins P0, P1 and P2 using alligator clips. Gett ...
Read more

›
Maxim Integrated has developed an algorithm to accurately estimate the battery state of charge and safely handle most batteries. Designers of lithium-ion (Li-ion) battery-powered mobile devices such as wearables, electric bicycles, power tools and internet of things (IoT) products can improve the end-user experience by extending run-time and delivering accurate battery state-of-charge (SOC) data with the MA ...
Read more

›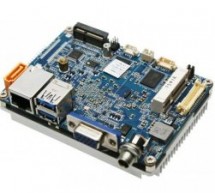 Giada, the Chinese based company and a provider of embedded PCs, embedded motherboards, server and storage appliances, has recently announced a new AP23 series Pico boards based around the Intel® Apollo Lake platform. The Intel Apollo platform is based on the Intel Atom® processor E3900 series, Intel® Celeron® processor N3350, and the Intel® Pentium® processor N4200 platform. These processors are based on t ...
Read more

›