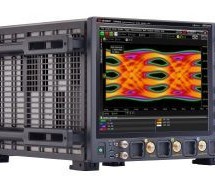 In this episode Shahriar takes a look at one of the most advanced electrical test and measurement instruments ever created. The Keysight UXR-Series Real-Time Oscilloscope brings 110GHz of analog bandwidth and 256GS/s real-time sampling at 4-channels simultaneously. To make it even more impressive, the entire data-conversion architecture is in 10-bits. This implies that the instruments captures, processes, s ...
Read more

›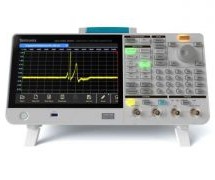 Tektronix, Inc., a leading worldwide provider of measurement solutions, announced that it has redefined the arbitrary/function generator (AFG) with the introduction of the AFG31000 series. A completely new design, the AFG31000 features many key firsts including the industry's largest touchscreen and new user interface that will delight engineers and researchers who need to generate increasingly complex test ...
Read more

›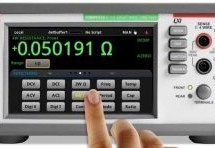 Tektronix, a US-based company, has introduced two new Keithley 6½-digit models to its line of Digital Multimeters (DMMs) and data-acquisition systems: The new DMM6500 DMM and also the new DAQ6510 data-acquisition system. The company has also upgraded their Kickstart measurement software to version 2.0. Keithley has long been a dominant provider in the 6½-digit DMM market. With the DMM6500 and DAQ6510, the c ...
Read more

›