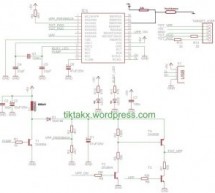 PicKit2 is a programmer designed by Microchip to program its pic microcontrollers. PicKit2 supports many 8-bit pic microcontroller series. PicKit2 supports almost all Pic-10/12/16/18/24 and dspic-30/33 flash series microcontroller's. Pickit 2 is an ICSP (In-circuit serial programmer) programmer. In icsp interface, microcontroller can be programmed while its working in the circuit. An icsp programmer uses 5 ...
Read more

›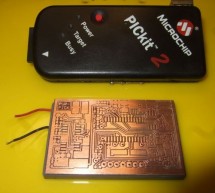 PURPIC, the wearable PICkit2 clone PIC programmer based on a design by David Tait using through hole transistors and resistors glued to a piece of cardboard. Oh, how times have changed. And as usual, I'm still 7* years behind those changed times. My latest project is a remake of today's hottest 7-year-old PIC programmer, the PICKit2! *there, fixed! Step 1 An extremely brief history of the PICkit2 Microchip ...
Read more

›
In this video series I am walking through step by step setting up from scratch to build a model railroad structure and layout lighting system that includes using the Pickit2, MPLAB and HI-Tech C. This is a complete walk through! Part 1 - http://youtu.be/DJlT0ZIQiO8 Installing MPLab and Hi-TechC / Obtaining a Pickit Programmer Part 2 - http://youtu.be/IR2s0dn-dQU General Pic information / Bread boards / Prot ...
Read more

›
PICkit 2 Introduction: There are many PIC programmer available, commercial and DIY devices. As Microchip introduces the new microprocessors the programming software got to be updated accordingly playing catch-up with the PIC manufacturer. That is the root of the problem with third-party PIC programmers. Microchip's PICkit 2 is the low cost ICSP programmer for Flash PICs with USB interface introduced ...
Read more

›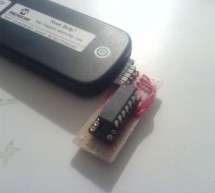 Pic 16F676 ICSP programing socket for the PICkit 2 programer I'm trying to build this dual DC motor module for my robot project And I did not have the space for placing an ICSP pin header on the PCB. So i quickly mocked up this design. Step 1: Geting the parts Well to build the ICSP socket with header for the PICkit 2. We need 1part experiment board I used the one with raster 2.54mm holes where every 3 are ...
Read more

›