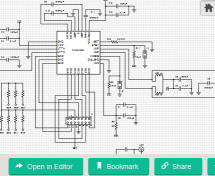 The F1200 of an IDT is a digitally controlled intermediate frequency differential variable gain amplifier that adjusts the gain either dynamically or as a one-time channel gain setting. The device has extremely low noise figure over the entire gain control range. It is packaged in compact 5x5 Thin QFNs with 200 ohm differential input and output impedances for ease of integration into the receiver lineup wit ...
Read more

›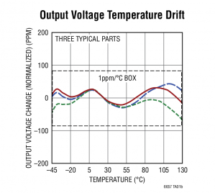 Features Low Drift A Grade: 1.5ppm/°C Max B Grade: 3ppm/°C Max Low Noise: 0.5ppmP-P (0.1Hz to 10Hz) 0.8ppmRMS (10Hz to 1kHz) Wide Supply Range to 40V Sources and Sinks 10mA Min Line Regulation: 0.2ppm/V Load Regulation: 0.7ppm/mA Reverse Supply Protection Reverse Output Protection Low Power Shutdown: <4μA Max Thermal Protection Can Operate in Shunt Mode Configurable as a Negative Reference Available Outp ...
Read more

›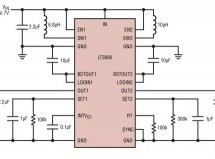 Features Generates Two Independent Low Noise Bias Supplies Boost Regulator: Wide Input Voltage Range: 3V to 20V Adjustable Switching Frequency: 450kHz to 2MHz Synchronizable to External Clock 950mA Power Switches Integrated Schottky Diodes Internal Frequency Compensation Linear Regulator: Wide Output Voltage Range: 1V to 20V SET Pin Reference Current: 50μA Low Noise: 4μVRMS (10Hz to 100kHz) High Frequency P ...
Read more

›