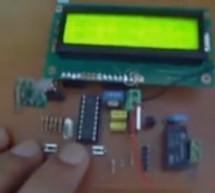 Seenserion company produces heat and moisture sensor SHT11 humidity measurement and control circuit is made with. The circuit can be used in many different purposes. For example, agricultural irrigation, soil humidity, according to the... Electronics Projects, PIC16f88 Humidity Control Circuit SHT11 "microchip projects, microcontroller projects, pic16f88 projects, picbasic pro examples, " Seenserion company ...
Read more

›
Even the actual series like SHT1x and SHT2x belong to a top in this segment. Forthcoming series SHT3x (SHT30, SHT31 and soon also SHT35) addresses mainly those of you, requiring maximum accuracy even in limit values (humidity below 10% and above 90%), miniature dimensions and ultra low power consumption. So a main difference of a new SHT31 compared to SHT21 is, that a typical +-2% is maintained in a whole r ...
Read more

›
The communication protocol is explained as follows. The MCU (microcontroller unit) first sends a low signal of width 18mS to the DHT11. After this signal, the MCU pulls up the communication line and waits for the response from DHT11. It make take up to 2. to 40uS. Then the DHT11 pulls down the communication line and keeps it low for 80uS. Then DHT11 pulls up the line and keeps it high for 80uS. Then the DHT ...
Read more

›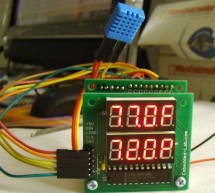 The objective of this project is to illustrate a technique of implementing adaptive brightness control to seven segment LED displays. It consists of a closed loop system that continuously assesses ambient light condition using an inexpensive light-dependent resistor (LDR) and uses that information to adjust the brightness of the display. For the proof of concept, the technique is applied to construct a digi ...
Read more

›
Temperature and relative humidity are two very important ambient parameters that are directly related to human comfort. Sometimes, you may be able to bear higher temperatures, if there is a lower relative humidity, such as in hot and dry desert-like environment. However, being in a humid place with not very high temperature may make you feel like melting. This is because if there is high relative humidity, ...
Read more

›