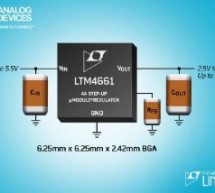 Analog Devices, Inc. has announced the Power by Linear LTM4661, a low power step-up µModule regulator in a 6.25mm x 6.25mm x 2.42mm BGA package. Only a few capacitors and one resistor are required to complete the design, and the solution occupies less than 1cm²single-sided or 0.5cm²on double-sided PCBs. The LTM4661 incorporates a switching DC/DC controller, MOSFETs, inductors and supporting components. The ...
Read more

›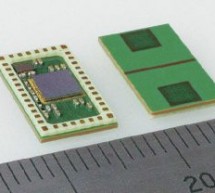 The Socionext MN87900 from Socionext is a powerful and low-power single-chip microwave sensor at 24GHz with sophisticated sensing capabilities like motion detection, speed and direction detection and so many, that can quickly find applications in the Internet of Things sensing applications. Unlike PIR sensors like the popular HR-SR501 that can detect motion to about 3 meters at about 120 angles and based on ...
Read more

›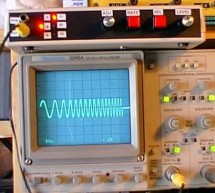 After the recent demise of our multifunction signal generator, we decided to make one of our own.   The circuit uses a PIC16F870 (about $3), an R/2R resistor ladder network (for a real fast and cheap D/A),  and a few other parts. You can check out the schematic and the current source file.  Also the object (hex) file.  All of the sine wave functions utilize a full 256 byte by 8 bit lookup table.  Contrary t ...
Read more

›