Standard optocoupler speed is limited mainly by the relatively slow response of the phototransistor. This Design Idea adds components to the LED drive side to speed things up.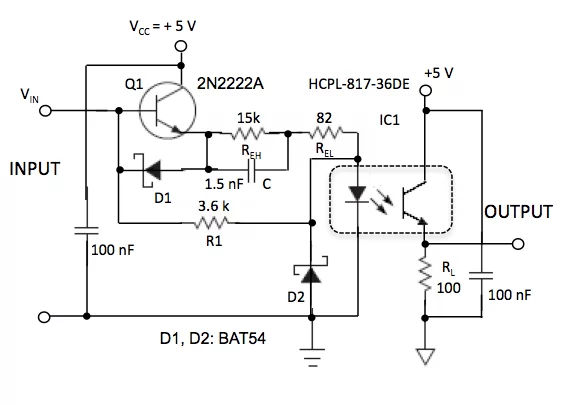 Figure 1  The speed-up circuit not only increases speed of propagation of a rising input signal, but achieves this speed-up at lower power consumption, compared to simplistic driving of the LED through a resistor.
R1 is the original LED resistor, as used before the extra circuitry was added. Here however, its value can be higher, as the turn-on speed is determined mainly by the added circuit. You can thus save power, and also drive the LED with a less powerful driver.
The turn-on speed-up device is an emitter follower, NPN transistor Q1. The emitter follower has its emitter resistor split into a low-value part REL, and a higher-value part REH which is paralleled with capacitor C. At a steep rise of input voltage VIN, the initially uncharged capacitor C temporarily "shorts" REH. Thus, the emitter current flowing through the LED has an increased value of:
For more detail: Optocoupler speed-up also reduces power consumption