17 in 1 – these are the multi-pole connectors Hirschmann CM
Plastic- or a metal connector? Majority of designers will probably place on the first place in a virtual "quality chart" a connector with a metal body. It´s often true, but it needn´t be always so. Apart from the fact, that a metal connector is usually more expensive, often – mainly in a corrosive environment a metal body isn´t advantageous. Modern high-strength plastics, often glass-reinforced reach strength fully sufficient to create a rigid and reliable connector. This can be seen for example in connectors from company Hirschmann (a member of Belden group) CA3 or CA6 series, which we introduced to you in our article A connection resistant to dust and water – Hirschmann CA series and also in multipole connectors CM series, which we´d like to introduce to you in this article.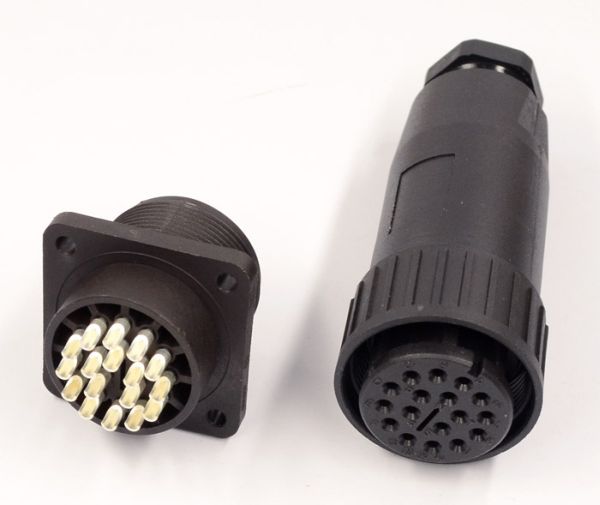 CM series is in general very similar to the CA series as for the design, robustness and materials used. Connector body is from the fiberglass reinforced polyamide, contains silver-plated contacts and has IP rating 67. Also range of operating temperatures is very high – from -40 to +90°C.
Main difference is, that these connectors are compatible to MIL-C 5015 resp. VG 95 342 and are available with 4-17 poles (4,5,6,6+PE,7,14,17). All versions of the CM series handle 50V AC/DC and 4-10A currents, depending on the type. CM06 are F connectors (socket) for a cable and mating types are CM02E – i.e. Male panel connector. The only exception are connectors CM02L (6 poles+PE) with a metal body. Also available are CM02SD covers and a sealing CM02D.
For more detail: 17 in 1 – these are the multi-pole connectors Hirschmann CM
Project Ratings:
Related posts