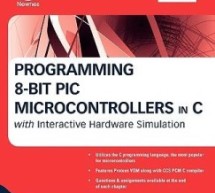 Book Introduction: PIC Microcontrollers are present in almost every new electronic application that is released from garage door openers to the iPhone. With the proliferation of this product more and more engineers and engineers-to-be (students) need to understand how to design, develop, and build with them. Martin Bates, best-selling author, has provided a step-by-step guide to programming these microcontr ...
Read more

›
this video explain about Micro C software for PIC programming ...
Read more

›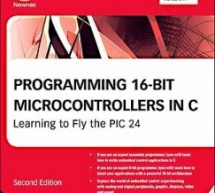 Book Introduction: New in the second edition: * MPLAB X support and MPLAB C for the PIC24F v3 and later libraries * I2CT interface * 100% assembly free solutions * Improved video, PAL/NTSC * Improved audio, RIFF files decoding * PIC24F GA1, GA2, GB1 and GB2 support Most readers will associate Microchip's name with the ubiquitous 8-bit PIC microcontrollers but it is the new 16-bit PIC24F family that is truly ...
Read more

›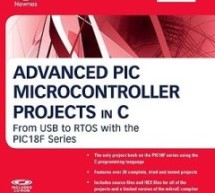 Book Introduction: This book is ideal for the engineer, technician, hobbyist and student who have knowledge of the basic principles of PIC microcontrollers and want to develop more advanced applications using the 18F series. The architecture of the PIC 18FXXX series as well as typical oscillator, reset, memory, and input-output circuits is completely detailed. After giving an introduction to programming in ...
Read more

›