f you're a PCB electronics designer, you know how important it is to review your designs thoroughly before sending them to manufacturing. It's costly – and embarrassing – to find design errors in a production board. You also know how difficult it is to really check everything in CAD. You're dealing with multiple layers, so you can't see everything at once. Plus, your CAD program generates some structures au ...
Read more

›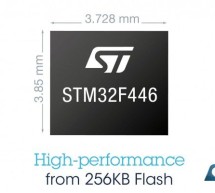 STMicroelectronics Widens Access to High-Performance STM32 Microcontroller Line with New Devices in Small Memory Sizes The latest STM32F446 microcontrollers from STMicroelectronics introduce new choices for designers by combining enhanced ARM® Cortex®-M4 processing performance, compact 256Kbyte or 512KByte on-chip Flash options all with 128Kbyte RAM, efficient memory-extension interfaces, and extended conne ...
Read more

›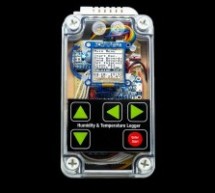 It seems the cat protector project documentation has a small gap. There is just a hint that you have to use some scripts to prepare the SD card to play the audio files, but no details about this. To use the scripts you need some knowledge how to use a command line interface on your operating system. The scripts are very simple to use on Linux and Mac OS X, but on Windows it is very tricky. I strongly advice ...
Read more

›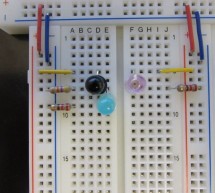 This project of mine started because I wanted to learn how to layout my own printed circuit board (PCB). I needed a simple and easy-to-solder circuit, so I chose this one because who doesn't love interactive LEDs? In this Instructable I will only be showing the implementation of my circuit on a breadboard. In my next Instructable (now available here), I will demonstrate my process of designing and laying ou ...
Read more

›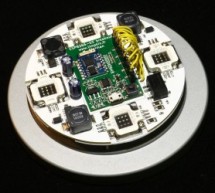 I've always wanted to play with these 10W RGB LEDs! The Idea So for some reason I bought 2 IKEA lamps at a flea market. As IKEA furniture has a long history of being hacker-friendly, I figured they shouldn't be an exception to the rule. My plan? Fit a few 10W RGB LEDs in there together with an ESP8266 to use the final result as an alarm clock. The Schematics When you are dealing with a LED consuming that mu ...
Read more

›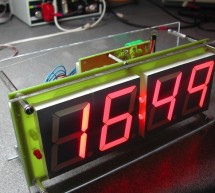 Here you will find complete construction details including circuit diagrams, PCB layouts and PIC firmware (and the source code). The code was written in Proton PIC BASIC but the good news is that there is now a free version of this compiler available for download; AMICUS18. ** UPDATED 17th Aug 2013 ** There was a bug in the firmware that prevented the backup battery from being recharged correctly. ** UPDATE ...
Read more

›
This is a 24x6 LED matrix control board based on Syst3mX schematics on Instructables. The board is connected on the LED matrix board and an external MCU or Arduino is required to produce the control signals that are feed on GP8. The circuit is able to drive a 24x6 LED matrix using an external MCU or Arduino board.  The LED matrix columns are connected on JP1, JP2, JP3 and the 6 rows are connected on JP7. Th ...
Read more

›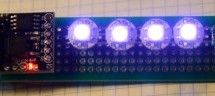 This gadget steps up the game from leaving a light on at home when you're out. Place it near a window to make it look like somebody's at home watching TV. The Idea Update: Looks like somebody had this idea before me and made a product out of it. Just Google Fake TV. In fact, you can also buy a clone of this from AliExpress – again, just search for 'fake tv' in AliExpress. The Chinese versions can be had for ...
Read more

›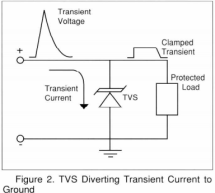 A primer app note(PDF) on silicon transient voltage suppressors by Microsemi. Silicon transient voltage suppressors (TVSs) are clamping devices that limit voltage spikes by low impedance avalanche breakdown of a rugged silicon pn jucntion. They are used to protect sensitive components from electrical overstress such as that caused by induced lightning, inductive load switching and electrostatic discharge. ...
Read more

›
Sitting for long periods has become more common in today's jobs causing serious health issues. Unfortunately the plethora of activity trackers fail to address the issue: being rather active while sitting does not provide a good picture of the amount of time spent sitting. Sit.Up is a simple device that attaches to the chair and alerts the user by vibration if sitting for too long while also tracking the sit ...
Read more

›