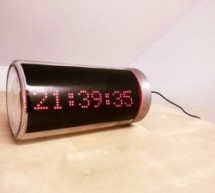 Simple LED matrix Clock based on the popular ESP8266 with Real Time Clock module and time synchronization over WiFi from an NTP server. Step 1: Parts and Tools First let's see what we need. Parts: 6 x 8x8 MAX7219 LED Matrix 1 x RTC DS3231 1 x ESP12 Board 1 x pasta jar 1 x 5.5mm X 2.1mm DC Power Supply Metal Jack Panel Mount 1 x USB to 5.5mm X 2.1mm barrel jack 5v dc power cable 1 x Window tint film 11 x fem ...
Read more

›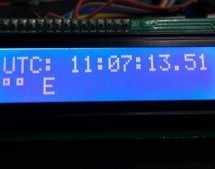 GPS based clock using pic microcontroller : This project is about how to design a GPS based clock using pic microcontroller and how to make a universal clock using pic18f452 microcontroller.  First of all we will see what is GPS based universal digital clock and what are it applications.  GPS based clock can be used to make universal digital clock with provides current time according to your location unlike ...
Read more

›
Interfacing PIC18F4550 with DS3231 RTC The DS3231 is a low cost , extremely accurate real time clock with a built-in crystal oscillator. The characteristics of the DS3231 make it one of the best choices for real time clock chips. This project shows how to build is simple real time clock and calendar (RTCC) using PIC18F4550 microcontroller and DS3231. The DS3231 uses I2C protocol to interface with the master ...
Read more

›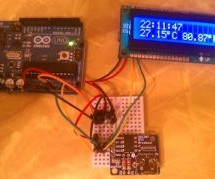 The last interfacing of the PIC16F887 microcontroller and DS3231 RTC is the building of a simple real time clock and calendar with two buttons for setting time and date. Project link is the one below: Interfacing DS3231 with PIC16F887 microcontroller In this topic I'm going to add 2 alarms and temperature monitor to the previous project since the DS3231 has 2 alarm functions and temperature sensor with an a ...
Read more

›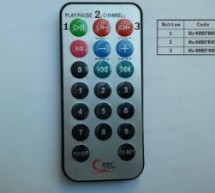 Remote Controlled Real Time Clock/Calendar with PIC12F1822, DS1307 It is good idea to build a simple and low cost DIY remote controlled real time clock/calendar using simple components. This post show how to make a remote controlled real time clock using PIC12F1822 microcontroller, DS1307 RTC chip, NEC IR remote control and all data are displayed on 1602 LCD. The DS1307 is an 8-pin integrated circuit uses I ...
Read more

›
This post shows how to make a real time clock and calendar using PIC16F84 and DS3231 RTC. The DS3231 uses I2C protocol to interface with the master device which is in this example the PIC16F84A MCU. In this project software I2C is used because the PIC16F84A MCU has no hardware I2C module. Hardware Required: PIC16F84A microcontroller 1602 LCD screen 8MHz crystal oscillator 2 x 22pF ceramic capacitor 10K ohm ...
Read more

›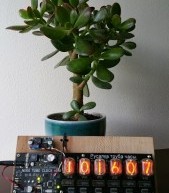 If you've poked around the internets where electronics hobbyists collect, it is likely that you are acutely aware of our incontrovertible affinity for building timekeeping clocks.  It is similarly unlikely that you have been able to evade the plenitude of nixie tube based projects.  There is a reason for this. Nixie tubes are cool.  They have great aesthetic appeal with their difficult-to-photograph, warm o ...
Read more

›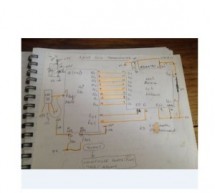 I got to thinking that an interest in hi-fi can be a bit geek ( in a good way ) so I thought one of my latest geek projects might be of interest to some of you. You could build the project 'as is' without learning embedded C programming or you could use the project as a spring board to extra geekiness and weekend fun – I'll leave that to you Learning embedded C can be hugely rewarding and creative. The tool ...
Read more

›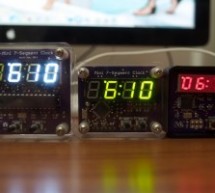 While I waited for the Mini 7-Segment Clock v3 PCBs to arrive, I got to work on designing an enclosure. First, I exported the PCB from EAGLE to SketchUp. I then assembled a complete 3D model with all the necessary components. With the 3D model complete, I could then design an enclosure to house the PCB and know exactly what it's going to look like before printing it. I even incorporated a little cable strai ...
Read more

›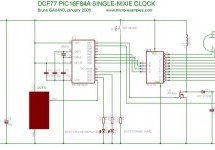 Here is the nixie clock ! PIC16F84A microcontroller Single-digit Nixie, sequential hours, minutes and seconds display DCF-77 atomic clock, with automatic or manual time set-up high voltage power supply for Nixie with only 4 components 24 hours cycle programmable extinction time no MikroC compiler licence needed ! This project will show you how to drive a nixie tube display with a PIC16F84A simple microcontr ...
Read more

›