If you have ever considered the option of using encryption in your design, then you should be able to perform a side-channel attack as well as understand the consequences of such an attack on your product. While oscilloscopes and differential probes can be helpful in traditional power analysis attacks especially at the initial stage, these tools can be a bit of overkill for most analyses and also very ...
Read more

›
Timers as the name suggests pertain to time-related operations. They are mostly used for exact delay generation. Timers are also used in various other operations like PWM signal generation, auto-triggering of several other peripherals etc. The working and configuration of PIC18F4550 Timers have been explained in this article. Timers are the most essential peripheral for a microcontroller ...
Read more

›
Both, Parallel and Serial modes of communication have certain advantages and disadvantages over one another. The serial communication is a preferred option due to its ability of long distance communication with error detection capability. The microcontrollers consist of an inbuilt hardware unit known as USART (Universal Synchronous Asynchronous Reception and Transmission) to facilitate serial transfer ...
Read more

›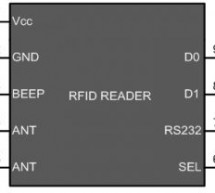 RFID (Radio Frequency Identification and Detection) is widely used everywhere from highly secured defense laboratories to school attendance system. By employing RFID, much secured entry systems can be developed without incurring huge costs. These are the reasons of excessive use of RFID technology. In this article, interfacing of an RFID reader module has been explained with PIC18F4550. The USART ...
Read more

›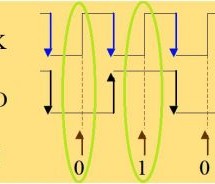 The Serial Peripheral Interface (SPI) is a high speed, synchronous, serial communication standard. This communication protocol is basically a Master Slave implementation where the master device controls the clock based on which the slave devices operates. The master can communicates with one or more slave in the system through SPI bus.  The SPI bus requires a minimum of three wires i.e. a SDO (Serial Data O ...
Read more

›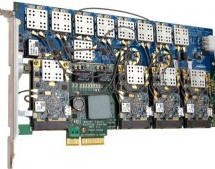 XYNX (pronounced ikz-sync) is being launched on Crowdsupply by Fairwaves. it is based on the success of the Octopack SDR (software-defined radio) and the feedback the firm received from the original Octopack users. It is designed for situations or use cases that involve large band of spectrum monitoring or massive MIMO system and it comes in four different variations including; XYNC Quadro, XYNC Quadro 6, X ...
Read more

›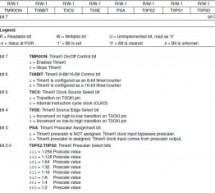 In this tutorial i am going to count the number of rising and falling edges of a square wave signal that is input to the pic microcontroller. The rising and falling edges are useful in generating time delays from external clock sources. They can be used to determine the frequency of the square wave input signal. They can be utilized to pop up an event. We can also use edge detection information to determine ...
Read more

›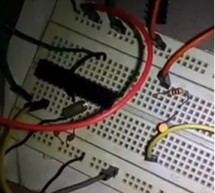 This is a simple project aims to start with microchip pic 18 series USB built in microcontrollers. Before going to use USB feature of pic microcontroller i thought to first start with blink led program. Simple Blink led will introduce us with the configuration bits of pic microcontroller. It took me 2 days to study about the architecture of Pic18f2550 and set the configuration bits. After many trials i fina ...
Read more

›
NXP Semiconductors MPC5777C Power Architecture® Microcontroller is a high-performance, multicore MCU optimized for industrial and automotive control applications that require advanced performance, timing systems, security, and functional safety capabilities. The MPC5777C features two independent Power Architecture z7 cores with up to 300MHz operation, along with a single z7 core in Lockstep with one of the ...
Read more

›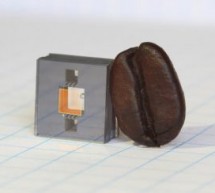 Physicists at the National Institute of Standards and Technology (NIST) and partners have demonstrated an experimental, next-generation atomic clock—ticking at high "optical" frequencies—that is much smaller than usual, made of just three small chips plus supporting electronics and optics. Described in Optica, the chip-scale clock is based on the vibrations, or "ticks," of rubidium atoms confined in a tiny ...
Read more

›