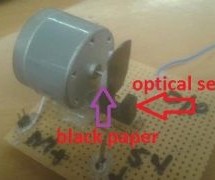 Contactless tachometer using pic microcontroller: Contactless digital tachometer project is designed to measure speed of dc motor using PIC18F46K22 microcontroller. As we already posted an articles on how to control speed of dc motor using pic microcontroller. But to measure speed of dc motor, we have to measure motors revolutions per minutes. There are many digital tachometers available in market. But all ...
Read more

›
Three Phase Motor Drive Using Space Vector Pulse Width Modulation Technique (SVPWM): The space vector pulse width modulation is a technique, which is used for driving the motor at different frequencies. In recent years, different pulse width modulation techniques are used for driving the ac motors, such as sine wave pulse width modulating (SPWM), unipolar pulse width modulation (UPWM). In these techniques, ...
Read more

›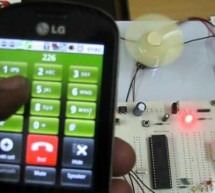 GSM Based Speed Control of DC Motor Using PIC Microcontroller: In this project, an easy method has been proposed in order to control the speed of the DC motor by simply sending an SMS from mobile. The purpose of designing this system was to convince the user that speed of the motor can be controlled anywhere by using the SMS application. As an SMS receiver, Siemens TC35 GSM module has been used and is then ...
Read more

›
Low power DC motors can be easily controlled with half H-bridge IC L293D. This IC is 16-pin IC which can control 2 motors in both directions. This topic shows how to control DC motor speed and direction with PIC16F84A and L293D motor drive integrated circuit. Related topics: The following topic shows how to control a DC motor with PIC16F84A and H-bridge circuit. DC Motor speed and direction control with PIC ...
Read more

›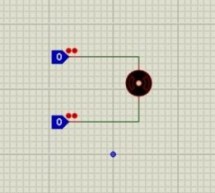 Hello friends, hope you all are fine and enjoying good health. In the previous posts, we have seen How to design a 5V DC power supply in Proteus ISIS and after that we have also discussed How to design a variable DC Power supply using LM317.So, now today we will check how to design a DC Motor Drive Circuit in Proteus ISIS. DC motor is present in Proteus and quite easy to use. First we will simple drive it b ...
Read more

›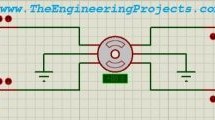 Hello friends, hope you all are healthy, wealthy and wise. Today's topic is about the control of stepper motor. In the last post we have seen How to control DC motor in Proteus, and now we are gonna see How to design a Stepper Motor Drive Circuit in Proteus ISIS. Stepper motors are usually of two types and the main difference between the two is in the number of wires used to control them. Mostly stepper mot ...
Read more

›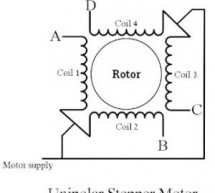 This topic shows how to drive 5V unipolar stepper motor in 3 modes one-phase, two-phase and half step. The microcontroller used in this project is Microchip PIC12F1822 and the motor drive circuit is ULN2003. Usually the unipolar stepper motor has 5 wires one for motor supply and the other for coils. This motor has 4 coils and they are connected as shown in the figure below: Unipolar Stepper Motor Control Ex ...
Read more

›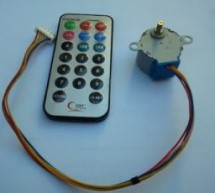 This project shows how to control a 5V unipolar stepper motor from IR remote control uses NEC protocol with PIC18F4550 microcontroller. This controller controls the stepper motor speed and direction of rotation. If you want to see how to drive the unipolar stepper motor using PIC18F4550 microcontroller read the following topic:Interfacing unipolar stepper motor with PIC18F4550 microcontroller And if you wan ...
Read more

›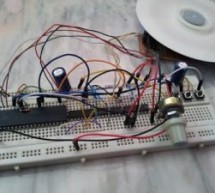 In the following topic URL we've seen how to control BLDC motor speed and direction of rotation using PIC18F4550 microcontroller and 3-phase bridge circuit:CD-ROM Spindle motor (BLDC) control with PIC18F4550 microcontroller This topic shows how to make the same controller using L293D motor driver instead of the 3-phase bridge circuit. The 3 phase bridge is more complicated and expansive and while the L293D ...
Read more

›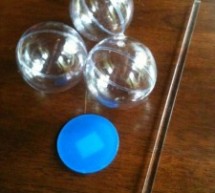 I love collecting and analyzing data.  I also love building electronic gadgets.  A year ago when I discovered the Arduino products, I immediately thought, "I'd like to collect environmental data."  It was a windy day in Portland, OR, so I decided to capture wind data.  I looked at some of the instructables for anemometers and found them quite useful, but needed to make some engineering changes. First, I wan ...
Read more

›