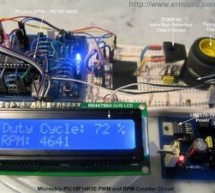 Equipped with sophisticated Enhanced Capture/Compare/PWM (ECCP) peripheral the Microchip PIC18F14K50 microcontroller could produce up to four PWM channels output. The enhanced PWM (Pulse Width Modulation) mode in ECCP peripheral is capable to drive the full bridge DC Motor circuit directly both in forward or reverse direction. It also could generate single PWM output on the selectable PIC18F14K50 pins when ...
Read more

›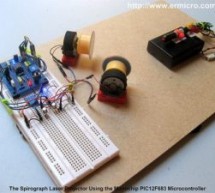 The 8 pins PIC12F683 microcontroller is one of the smallest members of the Microchip 8-bit microcontroller families but equipped with powerful peripherals such as ADC and PWM capabilities. This make this tiny microcontroller is suitable for controlling the DC motor speed. In order to demonstrate the PIC12F683 capabilities and to make this tutorial more attractive, I decided to use the PIC12F683 microcontrol ...
Read more

›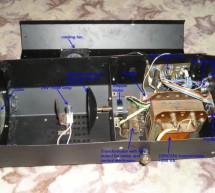 Introduction External circuit converts bass beat of music into pulses.The motor is controlled by them. If theres bass beat recognised then the motor rotates one direction(in full stepping) for a predefined time then stops. If the second beat comes in then it rotates again for the same time and so on.There is a random number generator (from 1 to 4) written into the code which tells how many times have the mo ...
Read more

›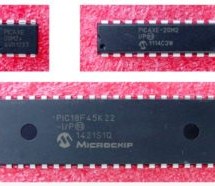 Learn how to combine a PICAXE, IR sensors, and a servo motor to create a device that responds to a moving stimulus. Spoilers: I hook it up to eyeballs that can follow a finger. Related Information Servo Motor Control with an Arduino Servo Control with Arduino Through MATLAB Servo Control via USB with the SAM4S Xplained Pro Control a Servo from Your PC with the Atmel SAM4S What's a PICAXE? PICAXEs are ...
Read more

›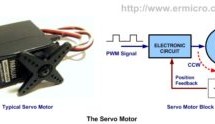 The servo motor is widely used in model hobbyist such as airplane R/C model for moving the rudder, ailerons, elevators and acceleration control or in the car R/C model for steering and acceleration control. In this tutorial we will learn how to control the servo motor as well as the simple close loop control algorithm for this servo motor. The servo motor basically is a high quality geared DC motor equipped ...
Read more

›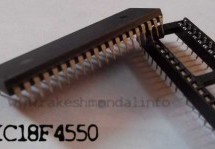 In this video, we cover how to breadboard and write the firmware for a motor controller (controlling a servo, 2 DC motors, and a stepper) with the PIC 18F4550. A few notes on this video: -I recorded most of the video during the evening of July 4th here in the U.S., there were fireworks going off in the background during most of the video. Also, there was a thunder storm at the beginning. I hope this does no ...
Read more

›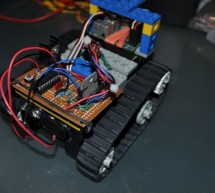 Step 1: Parts List General: RC transmitter/receiver set with at least 3 channels. As is this code only works with stacked PWM signals. I can only say for sure that it will work with traxxas receivers. With modification it could work with any PWM timing, and I am working on making it work with synchronous PWM like the newer Futaba systems use, that is the pulses all begin at the same moment. It will not work ...
Read more

›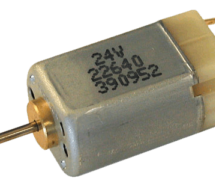 I already posted about Interfacing DC Motor with PIC Microcontroller. In our robotics applications we may have to control the speed of the DC Motor. In this tutorial we will see how to control the speed of a DC Motor using Pulse Width Modulation (PWM). By using PWM we can easily control the average power delivered to a load and by thus we can easily control the speed of the DC Motor. You may think that a va ...
Read more

›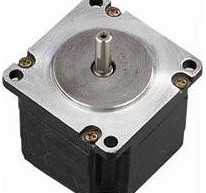 Introduction A Stepper Motor is a brushless, synchronous DC electric motor, which divides the full rotation into a number of equal steps. It finds great application in field of microcontrollers such as robotics. Please refer the article Stepper Motor or Step Motor for detailed information about working of stepper motor, types and modes of operation. Unipolar Motor is the most popular stepper motor among ele ...
Read more

›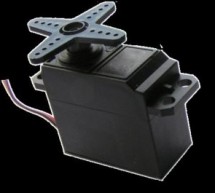 Servo Motor is an ordinary geared dc motor equipped with closed loop servo mechanism which uses position feedback to control exact angular position of the rotor. These are commonly used in robotic arms, legs etc. Servo Motors do not rotate continuously, their rotation is limited to fixed angles. Usually these motors have rotation limit from 90º to 180° and some special have limits 360° or more. [caption id= ...
Read more

›