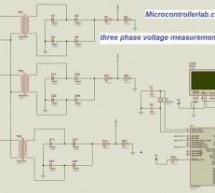 Three phase voltage measurement using pic microcontroller project: Hi everyone I hope you are fine and doing well. In this tutorial you will learn about how to measure three phase voltage using pic microcontroller. Three phase voltage measurement has many applications in power as well as electronics field. Three phase voltage measurement system is used to measure voltage of three phase transmission lines, t ...
Read more

›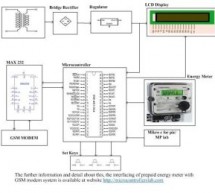 Prepaid Energy Meter with GSM Modem using pic microcontroller: The interfacing of prepaid energy meter with GSM (Global system for mobile) modem is very credible for both consumer and energy supply company. Basically, this is the concept of electronic energy meter for records the consumer billing, the minimization of energy theft and reducing the energy losses as compared to the conventional electromechanic ...
Read more

›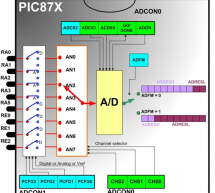 This is a simple project showing you how to make a digital voltmeter of range 0-20V using microcontroller PIC16F877A and a Liquid Crystal Display 16x4 HD44780 LCD in Proteus ISIS. The microcontroller PIC 16F877A has 8 analog input channels for the in-built 10-bit ADC. In this project AN2 channel of pic16F877A microcontroller is used. ADC module of pic microcontroller converts analog signal into binary numbe ...
Read more

›
PIC 16F88 Digital Thermometer Light Meter and resistance ohm meter. My original idea for this project was simply to try and interface the WINTEK WD-C2401P lcd panel to the pic (see my previous post). I figured it would be fun to add a couple of ADC readings to display something useful on the lcd.  Theory of Operation: PORTB on the PIC is used as the data port for the LCD. The Enable, Register Select and Res ...
Read more

›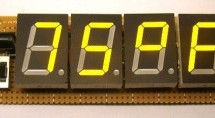 This project is about building a microcontroller-based digital room thermometer plus hygrometer that displays temperature and relative humidity on 4 large (1 inch) seven segment LED displays which adjust their brightness level according to the surrounding illumination. It consists of a closed loop system that continuously assesses ambient light condition using an inexpensive light-dependent resistor (LDR) a ...
Read more

›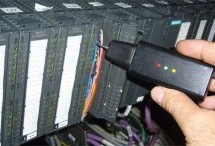 This project is based on a probe logic states, capable of measuring levels from TTL (5v) to state levels of PLC's (24v). For this we have employed the use of the PIC 12F683 microcontroller, which by its nature is capable of operating at low voltages, in this case 3vcc, besides having analog inputs and internal oscillator. The circuit is supplemented by an input stage which will adapt the signal to the level ...
Read more

›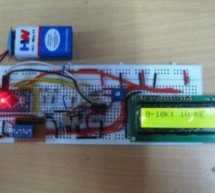 Digial ohmmeter using pic microcontroller is designed in this project. Digital ohmmeter is used to measure resistance of any resistance or any circuit. It can measure resistance between 0-1MΩ with precision of ±5  percent.  PIC16F877A microcontroller is used in this project to measure resistance by doing signal conditioning of measured resistance. LCD is used to display resistance value. Voltage divider con ...
Read more

›
Digital frequency meter with LCD display  can be used to measure frequency of square wave. With little bit modification in this embedded systems project you can also measure frequency of sine wave. I will also discuss it at the end of this article.In this digital frequency meter PIC16F877A microcontroller is used to measure frequency with the help of external interrupt and 16 * 2 LCD is used for digital dis ...
Read more

›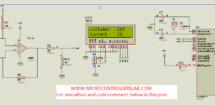 AC voltage measurement using pic microcontroller and op-amp.You have came across many online tutorials  on various websites about voltage measurement using different microcontrollers. But all these tutorials are about measurement of low  DC voltage.In this project, you will learn how to measure high AC voltage using PIC16f877A micrcontroller. Page Contents [hide] 1 Alternating voltage measurement : 1 ...
Read more

›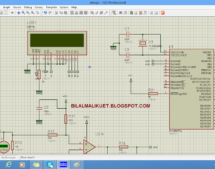 alternating current measurement using pic microcontroller. In this artcile I will discuss how to measure alternating current using current transformer and pic microcontroller. After reading this, you will be able to design AC Ammeter using PIC16F877A microcontroller. It is very important task in pic microcontroller projects. I have already posted a dc current measurement circuit with code. you can also read ...
Read more

›