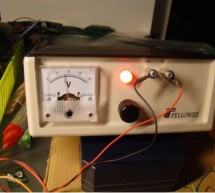 Introduction This project will describe how to make a simple digital voltmeter (DVM) using a PIC16F688 microcontroller. The range of this DVM is 0-20V, but you can easily increase or decrease the range of input voltage as your requirements after you understand the voltage scaling method described in this project. The PIC micro reads the input voltage through one of the 8 analog channels and convert it to a ...
Read more

›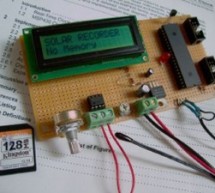 The device used for measuring daily insolation has been developed. The device was built with a PIC18F458 and the 128MB Multimedia Memory Card, MMC. The solar radiation is measured by a calculator solar cell. The PIC chip interfaces the MMC using SPI mode. The interval between samples is set to one minute. The firmware detects the memory card, assignes the file name and begins recording automatically. The LC ...
Read more

›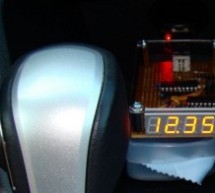 My 2010 Equinox has got every feature that a modern automobile should have. However, one thing that I personally find missing is the real-time monitoring of voltage across the car's battery terminals. This may not seem to be that important but one of the most common reasons for a car battery failure is the faulty charging system. If the charging system is not working properly, the battery will not get the p ...
Read more

›
Introduction: This describes my original design dual channel quantizer inspired by Chris List's ARP Style CV Quantizer design. My new implementation is an intelligent design that exploits the programmability of a Microchip PIC16F84. It will quantize voltages in 1/12 volt (semitone) or 1 volt (octave) steps from –10V to 10V. Quantization time is about 2ms per channel. Octave switches allow the user to select ...
Read more

›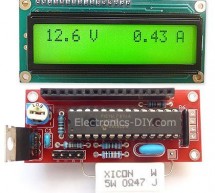 Voltmeter Ammeter is a great kit to measure voltage and current at the same time. It measures 0-70V or 0-500V voltage with 100mV resolution and current from 0 to 10A. It's a perfect addition to any power supply, battery chargers and other electronic projects where voltage and current must be monitored. Kit uses PIC16F876A microcontroller with built-in ADC (Analog to Digital Converter) to sample voltage with ...
Read more

›
Adding a Digital Meter and Functions to Analog Geiger Counters The Digital Meter Adapter is a expansion module for adding digital functions to Analog Geiger Counters that have a pulse output. If you're geiger counter outputs a ttl pulse for every radioactive particle it detects, your Geiger counter will connect to Images SI Inc.'s DMAD Digital Meter Adapter. The DMAD has three functionalities to enhance the ...
Read more

›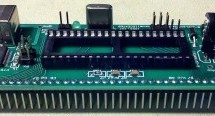 This project is specially designed to measure surface mount capacitors in the range 1p to 920n and electrolytics in the range 1u to 100u. The biggest problem with surface mount capacitors .  .  .  they are not identified! And you cannot determine their value by the size of the component. This makes it very difficult. Unless you know the value when taking it off a reel, they can get mixed up and fitting a 22 ...
Read more

›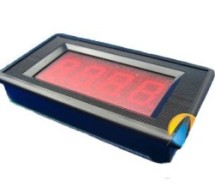 This PIC LCD volt meter project uses a PIC micro and an HD44870 LCD display. The analogue input is taken directly to the analogue input pin of the microcontroller without any other processing. So the input range is from 0V to 5V - the maximum source impedance is 2k5 (for testing use a 1k pot). To improve the circuit add an opamp in front to present greater impedance to the circuit under test. The output imp ...
Read more

›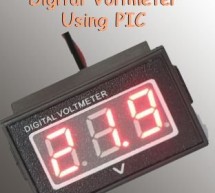 Speedometer is a speed measuring gauge used to calculate the speed of motor vehicles. They are mainly of two types- electronics and mechanical. Digital speedometer measures the speed and mileage in vehicles. Normally both types work on the principle of electromagnetism, however they have a disadvantage that they cannot be used if there are no wheels on the moving object. Here I am introducing a simple digit ...
Read more

›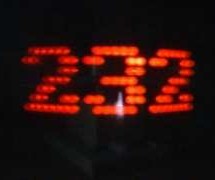 Introduction After I made the clock, the pong and tetris games I thought that it also would be cool to connect the game system to a standard rs232 port and scroll text comming from the port. When I thought about it, I found that there is a problem scrolling text comming from a RS232 port because you don't know in what speed the letters are comming, so you don't know how fast to scroll each letter at pixel l ...
Read more

›