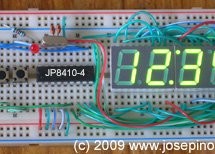 A 12hr/24hr LED Clock with display control, uses a microcontroller PIC 16F84A or 16F628A and a few parts. (August 25, 2009) This LED clock may not be the easiest to build but surely it is the one with fewer parts that you can find, for that reason I call it "The ANP LED Clock". (ANP stands for Almost No Parts.) Using the micro controller PIC 16F84A or the 16F628 (same pinout), this clock have more and impro ...
Read more

›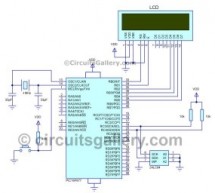 Microcontrollers are standalone chips since they have memory and processor embedded. The integrated memory of microcontrollers store embedded code and other temporary variables for the execution of program. CircuitsGallery published many microcontroller tutorials and PIC microcontroller projects. Sometimes we may use non-volatile memories (i2c devices) with microcontrollers in case of storing permanent data ...
Read more

›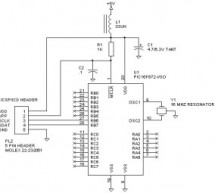 Implementing ICSP requires connections to a minimum of 5 processor pins: VDD, VPP (also MCLR\), SCLK (on RB6), SDAT (on RB7), and GND. VDD and GND are straightforward. In most applications, it is best to dedicate RB6 and RB& for SCLK and SDAT. This avoids potential complications when these signals are used during programming. Microchip shows a suggested circuit for MCLR\ involving a RC network and diode ...
Read more

›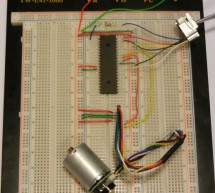 Introduction: From electronic toys & games to microwave ovens, microcontrollers can be found just about anywhere these days! But how can we make these small computers work for our own electronics projects? That's where this tutorial comes in - with detailed instructions showing you what to do every step of the way. At the end of this project, your microcontroller will even be able to track the speed of ...
Read more

›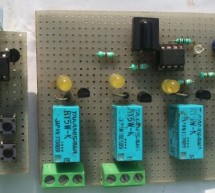 This little project will demonstrate how you can use NEC IR protocol based TV, DVD or VCR remote control to control you home appliances like fan bulb or virtually anything. There are lots of projects out there to accomplish this task but i have to write my own code because of too many requests on IR infrared Remote Control Relay Board with PIC12F675 Microcontroller. There are a number of consumer Infrared p ...
Read more

›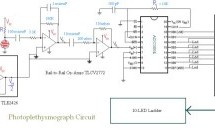 ABSTRACT The heart rate is an important measure of health and physical fitness. Medical professionals rely heavily on the rate as a measure of health status and use it to prescribe treatment to individuals. Athletes value the heart rate highly as a tool for regulating frequency and intensity of workouts because the rate provides a quantification of exercise intensity. By looking at the rate, athletes can ta ...
Read more

›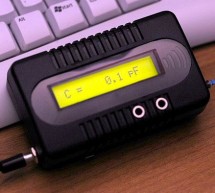 Accurate LC Meter Part's List: 1x 16x2 LCD Display with Green / Blue Backlight 1x PIC16F628A Programmed Microcontroller 1x LM311 IC 1x Accurate LC Meter PCB with red solder mask 1x Enclosure 1x Gold Plated Machined 18 DIP IC Socket 1x Gold Plated Machined 8 DIP IC Socket 1x L/C Pushbutton Switch with Black Cap 1x Tactile momentary reset switch with Black Cap 1x Gold Plated 16-PIN LCD Female Header 1x Gold P ...
Read more

›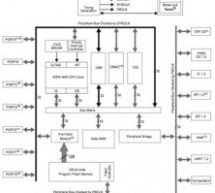 The Microchip PIC32 is a family of complex and powerful microcontrollers that can be purchased for less than $10 in quantities of one. This microcontroller offers many peripherals useful for mechatronics purposes, such as several channels for analog-to-digital conversion, digital I/O, synchronous and asynchronous serial communication, pulse width modulation, etc. For our purposes, the primary advantages of ...
Read more

›
MAX5581 Overview The MAX5581 is a 12-bit, fast-settling DAC featuring a 3-wire SPI™ serial interface. The MAX5581's interface can support SPI up to 20MHz with a maximum settling time of 3µs. This application note presents an application circuit and all the firmware required to interface the fastest line of PIC microcontrollers (PIC18F core) to the MAX5581 DAC. The example assembly program was written specif ...
Read more

›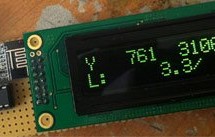 UPDATE: code posted below Nike+iPod is a very interesting piece of hardware for all kinds of reasons, not the least of which is that it as actually useful. It works by wirelessly transmitting data from a sensor (that is stored in your shoe) to a receiver that is either externally connected to your iPod or to the receiver that is integrated into the bluetooth chip in the iPhone (3GS and 4 only). Some work ha ...
Read more

›