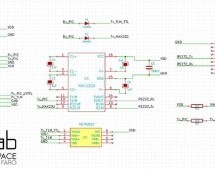 In this Instructable we'll show you hot to make a GSM Access Control System for your hackerspace/garage/house/bedroom/dormroom/laboratory just like the one we built for eLab Hackerspace. We only used some scavenged parts but they can be replaced with similar parts with minor changes. This system allows you to control who can access the space where it is used by keeping a list of authorised members phone num ...
Read more

›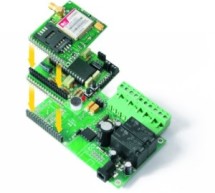 Connected to a burglar alarm or fire alarm in the event of making phone calls playing voice messages. Controlled via DTMF actuators can operate on the spot. In recent years we have introduced several telecontrols based on the SIM900 GSM module. We released schematics and code for a gate opener (that activates when receiveing a call from a given number), a GSM thermostat to manage the temperature of remote h ...
Read more

›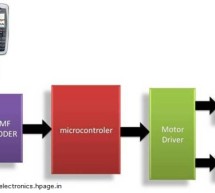 I know the general rule of world that "reading makes man ready,writing makes man everyday but practice makes man perfect." Only theoretical knowledge is not enough for an E.C (Electronics and communication engineering)student. A project is one of the subjects in which we have to develop hardware with software, where we not theoretically analyze the system but also design software and implement the same into ...
Read more

›
Just hook this Alarm Phone Dialer up to something you would like to monitor, for example, a high water alarm, low temperature alarm, back window, garage door, etc. When the system is activated it will call a number of programmed numbers to let you know the alarm has been activated. This would be great to get alerts of alarm conditions from your home when you are at work. The microcontroller code is provided ...
Read more

›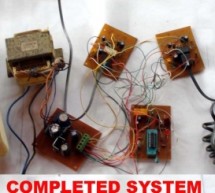 This is a very small telephone exchange attached only two ordinary Tele phones. Fully bi-directional facility with an intercom system. When a phone is in off hook condition , Exchange will detect it & send ringing pulse to other phone. When it will be picked up , the connection will be established between both phones. This will be taken place vice-versa. Micro Controller = PIC16F84A Firmware version = 1 ...
Read more

›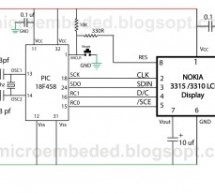 Displaying content on a normal alphanumeric display is very limited ,we have to be limited with the font size and we can't draw any graphics also. but convention Graphics lcd are really very expensive so here is the solution, you can use Nokia 3315 / 3310 monochrome  LCD to display your large font text and graphics . the reason behind using this LCD is ,it is really very cheap and can be powered with 3 volt ...
Read more

›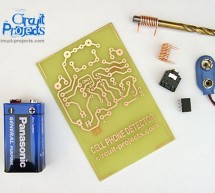 Project Summary This is a mobile phone sniffer circuit that can detect the signals being used in the GSM (Global System for Mobile Communication) band at about 900 MHz. Since the signals are digitally encoded, it can detect only the signal activity, not the speech or the message contents. A headphone is used to hear the detected signals. Project Description The circuit schematic is given in the .rar archive ...
Read more

›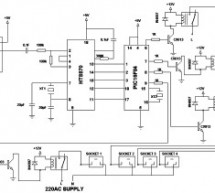 Abstract This paper presents design and development of an Automated Home Control System (AHCS) using mobile phone. A cell (mobile) phone acts as a modem for the control of electrical home appliances. This is achieved when the mobile phone number is dialed and an appropriate command button is pressed. The paper demonstrates how to develop a system that aids the control of remote devices using mobile phones t ...
Read more

›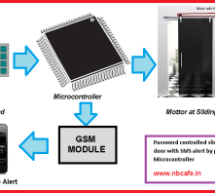 In today's world implementation of any expert system with maximum data and networking security becomes a real necessity in home, academic organizations as well as in industrial communities. To provide this security here I give my project on "password controlled sliding door with SMS alert by pic microcontroller". Project Objective: The proposed system is a chamber, which is closed by a sliding door. A Keypa ...
Read more

›
After GSM call alarm and GSM SMS alarm as two independent modules, I introduce the Tiny GSM alarm system. The main characteristic of this new version is that this device can operate standalone or as a module for existing alarm system. In previous versions we had only the "enable" pin that armed/disarmed the system. Now, aside from that pin we can arm/disarm the system by calling it with our phone. UPDATE 2: ...
Read more

›