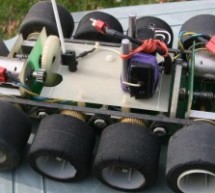 Introduction Real world applications often call for controlling small to medium sized DC motors from digital circuits. For smaller motors it is usually economically infeasible to buy a commercial speed controller as the cost of the controller will far outstrip the cost of the motor itself. The PIC's high speed, low cost, and low power requirements lend it to being an inexpensive "smart chip" controller for ...
Read more

›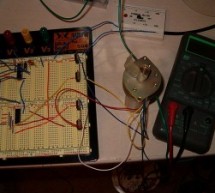 Since I finished my degree in April, I have been looking for work. The search has been slow but hopefully soon I will be making the big bucks. To fill my spare time I decided to do something with the mounds of electronics and such sitting in my room. First is to build a robot using stepper motors. The stepper motors were purchased at a local auction house. They took apart old hard drives and printers and su ...
Read more

›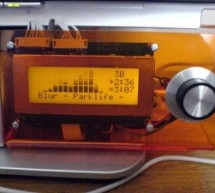 Hi everybody Ages and ages ago, I posted this and many people said they'd like a guide. So here it is! This is a guide for making an LCD that connects to your computer using USB, primarily intended to be external. You can see mine here. To make the board smaller, it doesn't have the GPOs. This thread should also be used for suggestions on how to improve the circuit, add new features, and fix bugs in the fir ...
Read more

›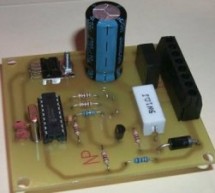 This cheap and easy to build NiCd/NiMH Battery Charger is suitable for automatically charging a wide range of batteries for many applications. Proper chargers are usually expensive and cheap chargers supplied with the original equipment often incorrectly charge the cells and dramatically shorten their life. This 'intelligent' charger was designed for high current and rapid charge applications such as cordle ...
Read more

›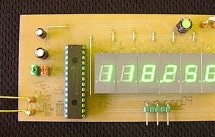 Background It is time to update the frequency counter again. A frequency counter is one of the most important measuring tool we need as homebrewers of RF electronic. This frequency counter has very high performance and still is very easy to build and to use. Anyone can build it and have fun. The counter is based around 6 LED displays which will present the frequency with 1kHz resolution. I don't find it nec ...
Read more

›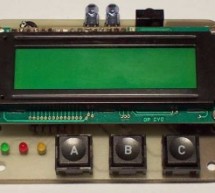 This project is an expansion from another project from this website. On the one side you can read the RC5, RC5X and RC6 codes from remote controls on a LCD and on the other hand you can send all thinkable RC5, RC5X and RC6 codes to a device. Besides is for this project a PCB layout drawed to make it still more easier for you. The IR receiver: When the TSOP1736 (IR receiver) receives an infrared (IR) signal ...
Read more

›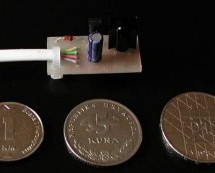 The UIR is a device that enables you to control your PC with ANY remote controller you have (TV, VCR, CD or Stereo). Original hardware & software was designed by Martinus & Ties Bos. You should check their site first. There it was, now it has either moved or is unavailable. In this article you can find improved and simplified hardware scheme, software & hints for building the device. The device ...
Read more

›
Source Code for PIC16F84 and CD4511 decoder Also, there is an updated version with NPN drivers replacing the 4511 and many new features by Brendon Archibald [websales   optusnet.com.au] DARKROOM TIMER The purpose of this project is to present a device that is useful and at the same time demonstrate to the beginner many features involved in programming the PIC. Some of the topics included are: * Simple use o ...
Read more

›
Caption (copied from the NorCal meeting listed in the links below): IK3OIL Frequency counter built by Wayne McFee.  This is from IK3OIL's web site, and the cost of the counter was about $2, minus the display, which was about $7.  Wayne got the source was www.shopeio.com.  They are located in Gardenia, California. Design and Code by Francisco IK3OIL This frequency counter was mentioned on the QRP-L mailing l ...
Read more

›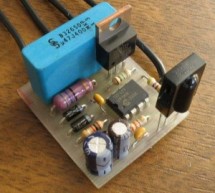 This is a device for adjusting lights in your home with any type of remote controller (tv, dvd, video,…). Today we are using many devices in our homes to improve quality of our life and this is another example on how you can enhance a simple procedure like switching the lights ON/OFF. It may be difficult to many of us to stand up from our chair only to switch lights, so try imagining yourself doing this wit ...
Read more

›