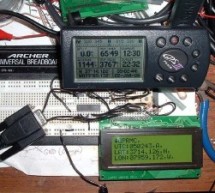 This is a project that I started back late 2003 when I just starting to learn PIC programming. I wanted to building something that actually did somthing useful. This project is based on a PIC16F84. I actually came up with this idea and then after doing some searching I found that a few people had the same idea. But, I wanted to build my own that I could call mine, developed by me. The whole idea is, I have ...
Read more

›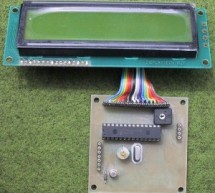 2. Counter The whole counter design is based on the PIC micro-controller 16F876A. The latter includes several peripherals and just a few of them are used in this project. The most important in this project are two internal, hardware counters/timers called TMR0 and TMR1. The TMR0 timer generates very precise interrupts every 100 microseconds (10kHz) from the 20MHz clock/reference. All required timings for th ...
Read more

›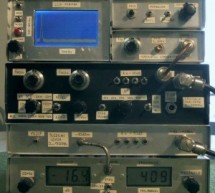 1. Spectrum-analyzer project 2007 update Since the development of the wide-band VCO almost 10 years ago, the whole spectrum-analyzer project with all related accessories: tracking generator, harmonic converter, storage-normalizer, marker counter and accessories developed by other experimenters (Darko S57UUD) have been published in many different places: magazines "VHF-Communications", "AMSAT-DL Journal", "C ...
Read more

›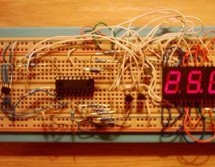 This is a test project built hastily on a solder less breadboard. It uses a LM75 to read the current temperature via I2C and displays the result on three 7 segment displays. It uses a PIC16F628 with an internal 4 Mhz clock. The program was created using JAL Note the LM75 is a surface mount device, so I had to solder wires onto it to use it on the solderless breadboard. Sorry for the bad quality photo. The s ...
Read more

›
This project uses the Simple LED Animation Kit (SLAK post or page) with the LEDs arranged in a circle around the PIC16F628A. I decided to do this project after picking up some red SMD LEDs at HSC in Santa Clara, CA, last week. Although the only difference from the basic SLAK is the board design, I find that this layout to be have the potential to be more useful. It could easily be a medallion on a necklace. ...
Read more

›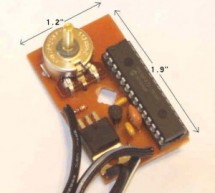 If you do not have EAGLE, you can download a full working version from CadSoftUSA http://www.cadsoftusa.com Here is a zip file with the EAGLE schematics and PCB layout.  http://hans-w.com/MotorSpeedEAGLE.zip New ! Source code  available C source code... requires CCS PCM compiler. PCM is available from CCS http://www.ccsinfo.com/picc.shtml //(C)Copyright 2002 Hans Wedemeyer Houston Texas U.S.A // for use wit ...
Read more

›
'Caller Line Identification' displays on a (2x16) LCD the phone number of the person who is ringing you, before you even answer. When start up the first few seconds appears the version number in the display. Direct after programming the PIC stays in TEST-mode. You can recognize this on the word TEST which appears continue on the right on the second line in the LCD. (Disabling this see text) After power up, ...
Read more

›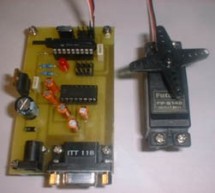 Revision History 28 Jan, 2002 - Bug found in 8 Servo motor variant, refer to 8 servo code page for details. 28 Oct, 2001 - Serial Transfer Bug found. Dec, 2005 - This project is no longer supported. The information is here for you to use. A new version of the PIC Servo controller is in the works and it will use a more modern PIC and support much faster serial communication and better position control comman ...
Read more

›
I've wanted to build a sonar for a while now, and I was hoping to be able to do it with a design someone else had made, but alas, I've never had much luck. I've done many searches of web pages, and all that ever comes up are sonars that give a single range to one object. Nothing that would be useful for my purposes: an imaging sonar. Over 10 years ago, I'd guess, there was an article in Radio-Electronics ma ...
Read more

›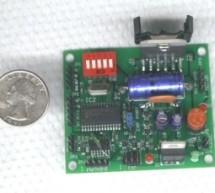 Background From the first robot I ever made, I have always felt that when designing the motors, wheels and drive train, it will almost always be important to know where you are - that is, to have some sort of encoder feedback. So the first robot I built used stepper motors, but I found that they were difficult to deal with because of the complex drive circuit required, and they are usually under-powered. It ...
Read more

›