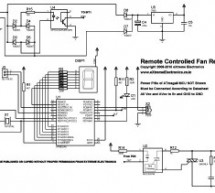 Temperature Controlled Fan Report - SlideShare - Temperature controlled fan regulator - electronic circuits, 33 thoughts on " temperature controlled fan regulator " siddhu march 12, 2015 at 7:00 am. i didn't find 100k ptc,5k ptc where are they available and does the. Android controlled robot 8051 microcontroller, Android controlled robot using 8051 and bluetoothour robot expert gaurav khadasane has come up ...
Read more

›
Introduction  This circuit measures temperature in Celsius scale and displays it on an alphanumeric LCD screen When temperature rise to 40 C an alarm is activated and at the same time a relay is also activated which drives a fan to keep the temperature at a level. Another feature of this circuit is that you can use the keys "1,2,3,4" of a Philips TV IR remote to turn on or off three relays, The key '4' is u ...
Read more

›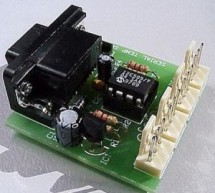 Introduction Just a handful of components builds an 8-pin microcontroller based circuit for temperature logging via a serial port; small, fast, and acceptably accurate. Features provides real-time data to your computer via serial port, interfaces up to four DS1820 temperature sensors, absolute accuracy near 0.5 degrees celcius (as per DS1820 specifications), relative accuracy near 0.01 degrees celcius, spea ...
Read more

›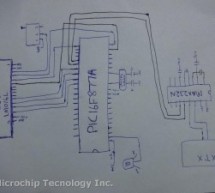 I have designed a PIC18F877A micro controller project to read temperature from an LM35 using ADC, display it on an LCD and transmit it to a serial port. When the program starts, sometimes it shows a startup message - sometimes it doesn't display anything. Also, the serial port connection is not working. Can anyone help - am I missing something? Are there any ground connections missing? My code: #include #de ...
Read more

›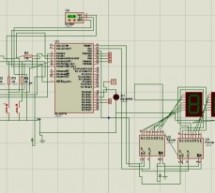 In This Post we discuss about How to build a Refregirator Temperature Controller using Microcontroller. This Project is Development of Thermo meter project. Suggested Page>> MIcrocontroller Based Thermo meter project Mainly we use Mikro C Programming Language in this Project and ISIS Proteus Software use for testing Purposes. How to Work Refregirator Temperature Controller. You know about Refregirator ...
Read more

›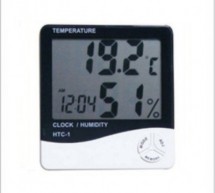 Weather monitoring systems are available in plenty and these are pretty handy gadgets we use in our daily life for weather forecasting and other purposes. But these kinda gadgets might be expensive and may not be available for customization to our specified purpose. To overcome these advantages you can build this customized weather meter using PIC microcontroller which won't cost much like those gadgets. Th ...
Read more

›
About a year ago I started on a project to make a temperature controlled nightlight. I was inspired by seeing these lovely LED lamps styled as mushrooms growing out of pieces of wood. Those mushrooms were made out of glass, which was somewhat beyond my skills. However I then saw some had used translucent sculpey to make mushroom nightlights on instructables. So with that discovery it seemed like it would be ...
Read more

›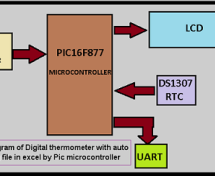 Digital thermometer with auto saving log file in excel by Pic microcontroller is vary advance, useful and realistic project. The implementation filed of this project is wide. Now a day's atmospheric prediction saves lots of life. And for getting wright prediction we have to analysis lots of recorded data. By using this project it can be easily serve the purpose. Project description: To know the project desc ...
Read more

›
Like the DHT11, the DHT22 is a digital humidity and temperature sensor which has more benefits than DHT11 like: High precision and range. If we want to understand this topic we have to read the DHT22 datasheet and see how this device works and its characteristics. Note that the DHT22 is available only on Proteus version 8.1 or higher, version 8.0 or later will not work therefore you have to update your vers ...
Read more

›
You might have come across several applications where we need to control a specific device based on analog parameter. This Embedded system works in a similar concept where we are about to control the speed of a DC motor using based on the external temperature. The rise in temperature will result in increase in speed of the motor and vice versa. These type of Temperature controlled fan systems can generally ...
Read more

›