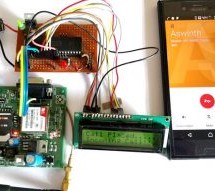 GSM Interfacing with PIC Microcontroller PIC16F877A - Make and Receive Calls GSM modules are fascinating to use especially when our project requires remote access. These modules could make all actions that our normal mobile phone could do, like making/receiving a call, sending/receiving a SMS, connecting to internet using GPRS etc. You can also connect a normal microphone and speaker to this module and conv ...
Read more

›
The giant (by radio control standards) servos above are shown adjacent to a Nokia 3310 mobile phone to give an idea of the scale.  The arms are 12cm long - perfect for lifting a bank of solar panels (wing). Our local Model Aerodrome in Seaside Road, Eastbourne, supplied these beauties, taking the trouble to source one unit from afar - not the kind of thing you are asked for every day.  Thanks to Dave and St ...
Read more

›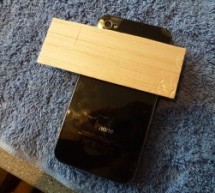 After taking apart dozens of disposable cameras over the years, I found myself with a lot of lenses of varying sizes and nothing to use them for... until now! By making a simple carriage that would hold the lens and attach to my iPhone via rubber band, I was able to make a virtually free macro lens that takes amazingly close shots in practically no time at all.  In this Instructable, I will build one with 2 ...
Read more

›
Learning the assembler language is one of the essential skills that still required in the embedded system, although the major drawback using the assembler language is; its required more learning curve time compared to the higher level language but once you acquainted with one type of microcontroller family such as 8-bit 8 pins Microchip PIC 12F683 then coding with assembly language to other type of PIC micr ...
Read more

›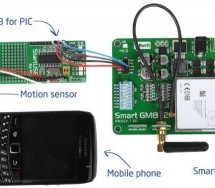 MikroEleketronika demonstrates how to build a simple home alarm system that has the capability of sending SMS to a predefined cell phone number when intrusion is detected. This project is based on StartUSB for PIC board, a small development board for PIC18F2550, which is preprogrammed with an USB bootloder so that no additional programmer is required to load the firmware. The SMS portion uses a SmartGM862 B ...
Read more

›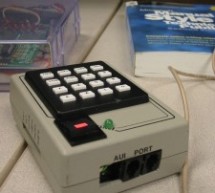 The company I work for recently upgraded their phone system. They got a new IP phone system that can supposedly do everything - the new phones have big LCD screens with fancy menus, lots of different modes, PC connection for remote control of the phone, e-mailing voice messages, and tons of other features. All that said, there was a critical piece missing from the picture - a way to dial a stored number whi ...
Read more

›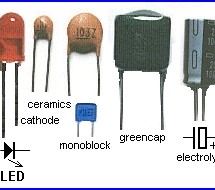 This project is a dedicated device. It dials a single phone number when the handset is lifted. There are two different modes of operation.. A slide-switch on the PC board allows the project to operate in automatic or manual mode. If the switch is in "auto dial" mode,  a pre-programmed phone number is  AUTOMATICALLY dialled when the phone is lifted. If the switch is in "push to dial,"  the project dials the ...
Read more

›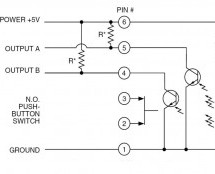 Rotary dialer PIC interface I have found myself with an abundance of rotary phones. In fact, they're everywhere I look. In hopes that I may someday see less of them, I've begun taking them apart and re-using the parts for other purposes. For some reason I got it into my brain that interfacing the rotary control with a PIC chip would be a good idea. I can only think of a couple of vague uses for it at the mo ...
Read more

›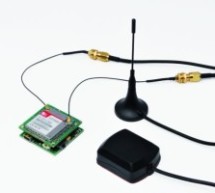 The device is based on a GSM/GPRS module with included GPS. Its main function is to detect and communicate its own geographical position using, on the choice, the cellular phone reference system or the GPS. Its small dimensions are due to the use, for the first time, of a GSM/GPRS module integrating the GPS receiver. That is the SIM908 a recent product by SIMCOM.] Circuit schematic of the localizer The circ ...
Read more

›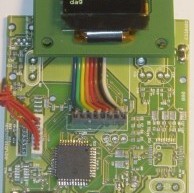 Stereo FM band receiver with RDS decoding for mobile applications. Continuous full RDS data output through RS232: RDS PS, PI, TA/TP/TMC, CT, TMC. Full Radio Text supported: 2x64 characters. Raw TMC data output. Low power operation with two AA (HR6) 1V2 Ni-Mh batteries or power supply. Power input range is +2.4V ... +3.0V, 50..60mA without OLED and 80..90mA with OLED. Runs on a PIC18F46K20 at 16 MhZ. Full us ...
Read more

›