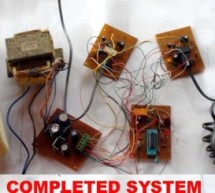 This is a very small telephone exchange attached only two ordinary Tele phones. Fully bi-directional facility with an intercom system. When a phone is in off hook condition , Exchange will detect it & send ringing pulse to other phone. When it will be picked up , the connection will be established between both phones. This will be taken place vice-versa. Micro Controller = PIC16F84A Firmware version = 1 ...
Read more

›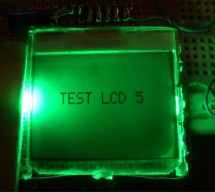 Displaying content on a normal alphanumeric display is very limited ,we have to be limited with the font size and we can't draw any graphics also. but convention Graphics lcd are really very expensive so here is the solution, you can use Nokia 3315 / 3310 monochrome  LCD to display your large font text and graphics . the reason behind using this LCD is ,it is really very cheap and can be powered with 3 volt ...
Read more

›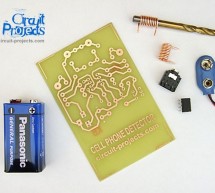 Project Summary This is a mobile phone sniffer circuit that can detect the signals being used in the GSM (Global System for Mobile Communication) band at about 900 MHz. Since the signals are digitally encoded, it can detect only the signal activity, not the speech or the message contents. A headphone is used to hear the detected signals. Project Description The circuit schematic is given in the .rar archive ...
Read more

›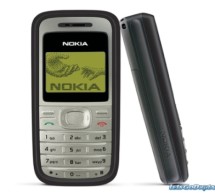 Abstract This paper presents design and development of an Automated Home Control System (AHCS) using mobile phone. A cell (mobile) phone acts as a modem for the control of electrical home appliances. This is achieved when the mobile phone number is dialed and an appropriate command button is pressed. The paper demonstrates how to develop a system that aids the control of remote devices using mobile phones t ...
Read more

›
This project is a dedicated device. It dials a single phone number when the handset is lifted. There are two different modes of operation.. A slide-switch on the PC board allows the project to operate in automatic or manual mode. If the switch is in "auto dial" mode,  a pre-programmed phone number is  AUTOMATICALLY dialled when the phone is lifted. If the switch is in "push to dial,"  the project dials the ...
Read more

›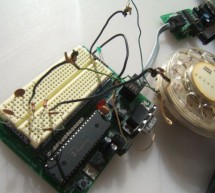 Rotary dialer PIC interface I have found myself with an abundance of rotary phones. In fact, they're everywhere I look. In hopes that I may someday see less of them, I've begun taking them apart and re-using the parts for other purposes. For some reason I got it into my brain that interfacing the rotary control with a PIC chip would be a good idea. I can only think of a couple of vague uses for it at the mo ...
Read more

›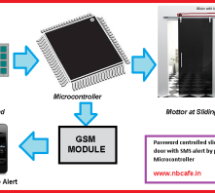 In today's world implementation of any expert system with maximum data and networking security becomes a real necessity in home, academic organizations as well as in industrial communities. To provide this security here I give my project on "password controlled sliding door with SMS alert by pic microcontroller". Project Objective: The proposed system is a chamber, which is closed by a sliding door. A Keypa ...
Read more

›
After taking apart dozens of disposable cameras over the years, I found myself with a lot of lenses of varying sizes and nothing to use them for... until now! By making a simple carriage that would hold the lens and attach to my iPhone via rubber band, I was able to make a virtually free macro lens that takes amazingly close shots in practically no time at all.  In this Instructable, I will build one with 2 ...
Read more

›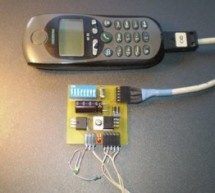 After GSM call alarm and GSM SMS alarm as two independent modules, I introduce the Tiny GSM alarm system. The main characteristic of this new version is that this device can operate standalone or as a module for existing alarm system. In previous versions we had only the "enable" pin that armed/disarmed the system. Now, aside from that pin we can arm/disarm the system by calling it with our phone. UPDATE 2: ...
Read more

›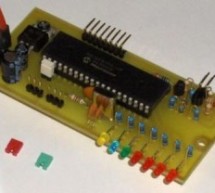 This device acts as interface between your microcontroller project and a GSM phone. It handles all modem data communication between the GSM phone and your micro-project. The best thing is that it decodes PDU into TEXT on the fly! You can easily SMS-enable your any project without need for learning AT commands and parsing complicated data when talking to AT modem inside the phone. UPDATE: Source code is now ...
Read more

›