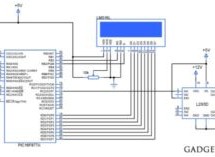 You might have come across several applications where we need to control a specific device based on analog parameter. This Embedded system works in a similar concept where we are about to control the speed of a DC motor using based on the external temperature. The rise in temperature will result in increase in speed of the motor and vice versa. These type of Temperature controlled fan systems can generally ...
Read more

›
The "Mädchen Machen Technik" workshop is designed to give high school students an introduction to microcontrollers. The students will build a flashing light pattern and/or a counter-timer. In the process of building this project, the students will learn about microcontrollers and digital electronics. Here is the parts list for the projects. Introduction to some circuit elements The students will learn how t ...
Read more

›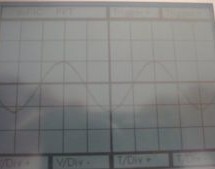 I have seen many examples of microcontroller oscilliscopes on the web and have had an itch to build one myself.  In order to accomplish this my initial thought is to sample an input (ADC) at consistant time increments and then display the waveform on a graphic lcd display.  If I want to change the time scale I can just change the rate of time between samples, and if I want to increase the voltage scale I ca ...
Read more

›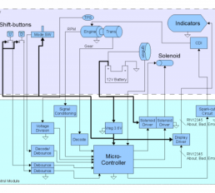 The goal of the electrical design was to streamline an automatic shift control while keeping manual user input in a fast, user-friendly way. The electrical design was driven by the complexity required by the mechanical system. The system takes in rider input in the form of a throttle position sensor, shift pushbuttons, and mode selector. It also takes in other input that the rider doesn't have direct contro ...
Read more

›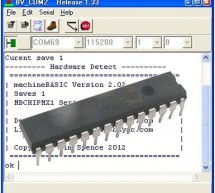 $15.00 BASIC Computer? Imagine a microcontroller that you can connect a serial terminal up to to get an ok prompt? What would happen if you changed one of the control registers can I see the effect straight away? Is it really possible to download programs onto this chip from the Internet and run them? Can I create a program and have it run at reset? Do I only need a serial link and two capacitors to get the ...
Read more

›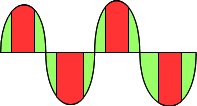 As per the title of this question i'm trying to control an ac resistive load. So far i had little success and i'm experiencing "strange", to me at least, behaviour from the triac(s) i tried. first of all i post a schematic of my test circuit (bare with it, it's not a complete schematic, it represents only the control part as you can see it's sized for a 220v ac line missing in the schematic is a quadrature ...
Read more

›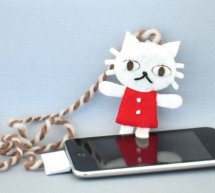 10-minute sewable iPod remote There are a lot of really cool iPod remote control projects: some have simple buttons, some react to  heartbeat or body motion, and others are designed to interface directly with software running on a computer. However, not one of them is truly wearable, or speaks to the unique needs of e-textiles designers.  They have been mostly prototypes, and are seldom intended for serious ...
Read more

›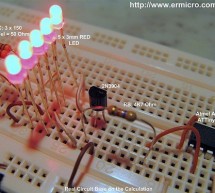 Most of microcontrollers work within 5 volt environment and the I/O port can only handle current up to 20mA; therefore if we want to attach the microcontroller's I/O port to different voltage level circuit or to drive devices with more than 20mA; we need to use the interface circuit. One of the popular method is to use the Bipolar Junction Transistor (BJT) or we just called it transistor in this tutorial. I ...
Read more

›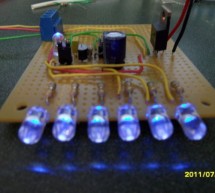 PIC Stroboscope You have probably been to a party where there is a strobe and it delays everything. Today we are going to use this principle to "slow" stuff (fans) down. Maybe you have seen one using 555 timers, the Arduino and maybe even the Propeller chip. However, have you ever seen one with a PIC? We are going to build this today. I am using the PIC12f675 from Microchip. THer is a video below to show th ...
Read more

›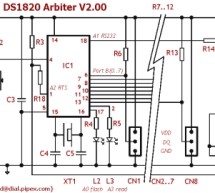 RS232 Connection Notes See the RS232 reference to determine the wiring for either a 9-way or 25-way female D Type "sub-miniature" connector. RTS and CTS are connected together. RXD is used to steal a negative supply. You may have to connect DSR and DCD to DTR if you are using the Arbiter hardware with other software. This connection is not required with HotBox or the NT service tempscv.exe. Reference Descri ...
Read more

›